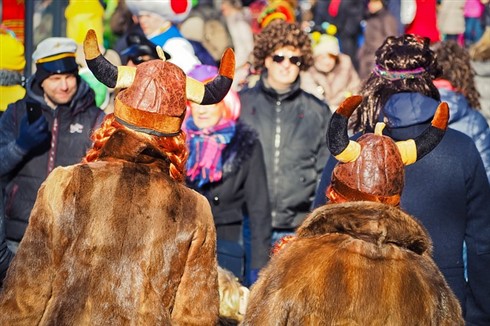 According to personal finance website MoneySense, the top three neighbourhoods to buy real estate in Greater Vancouver this year are Uptown in New Westminster, Birchland Manor in Port Coquitlam, and Mission.
1. Uptown, New Westminster
The average home price in this neighbourhood last year was $996,903. According to MoneySense, part of the reason for the slower price appreciation in this neighbourhood was the fact that it's a mixed-use community, meaning single-family homes share the street with older, low-rise apartment buildings, as well as newer condo towers.
Many realtors consider this neighbourhood to provide inner-city life "without inner-city Vancouver prices". Uptown NW overlooks the Fraser River Quay and offers a multitude of festivals and a popular farmer's market.
"In the summer and spring, many residents will head out to Westminster Pier Park, before sauntering down to Fraser River Discovery Centre," MoneySense said. "Commuters love the area because it's between two Skytrain stations and still offers relatively easy access to the Highway 1A, the TransCanada highway and Lougheed Highway, the three major arteries that take commuters into downtown Vancouver."
2. Birchland Manor, Port Coquitlam
Over the last five years, massive price growth in Greater Vancouver meant that surrounding areas like Port Moody, Port Coquitlam, and Langley saw real estate prices rise significantly. Last year, getting into Birchland Manor meant paying nearly 50% less than in any other Port Coquitlam neighbourhood.
"Fast forward one year and it turns out buyers figured it out — and pounced," MoneySense said. "Average home prices are a bargain at just under $810,000 — 15% less than the surrounding area and more than 55% less than average home prices in Port Coquitlam. As a result, prices appreciated 8% in 2017. Over a five-year stretch property values have increased by more than 103%."
The neighbourhood offers many older-stock family homes—a large number on expansive lots with basement entrances.
3. Mission
Homes in Mission are 70% cheaper than Greater Vancouver's average home prices. Last year, a single-family home could be bought for less than $645,000—and that's after a one-year price increase of 19%.
Situated on the north bank of the Fraser River and overlooking Abbotsford, Mission appeals to the outdoorsy type, as snow sports, hunting, fishing, and similar outdoor activities can be enjoyed without depriving oneself of urban amenities.
"If you do decide to house shop in this community, be prepared to see a lot of houses," MoneySense said. "The options can range across the board from newer, larger, more expensive builds to older homes that offer anywhere from two to five bedrooms."

Also read: 'Resilient' Greater Vancouver housing market continues to defy expectations