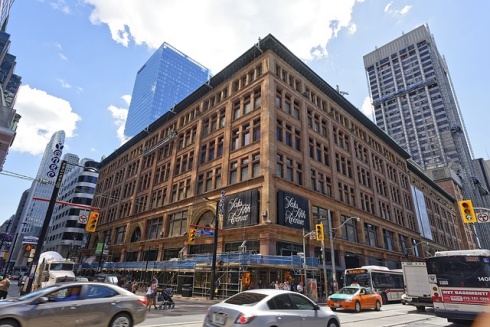 A new listing in Toronto, located in the trendy neighbourhood of Trinity-Bellwoods, has attracted significant attention on social media. The two-bedroom, one bathroom rowhouse is on the market for an asking price of just under $750,000—a steal in a neighbourhood where most single-family homes have a price tag of under $1m.
"This two-storey home just needs TLC, renovations and remodelling to become your dream home!" the listing proudly proclaims.
However, those who've inspected the property were shocked by its dilapidated state, with many saying it looked like a house straight out of a horror flick.
"Exactly how many people were murdered there?" one Twitter user asked.
"I can actually smell that through my screen," said another.
Whether the property ends up selling at or above its asking price would tell us a lot about the direction of the housing market in Toronto, and perhaps, the rest of Canada, too.
The average national home price hit just over $496,500 in December, up 5.7% from a year earlier, according to data released on Monday by the Canadian Real Estate Association (CREA). Additionally, home sales were up 4.1%.
Also read: House prices in the GTA could rise nearly 7% in 2018
Six-in-10 local markets witnessed a surge in activity last month, with the GTA, Edmonton, Calgary, the Fraser Valley, Vancouver Island, Hamilton-Burlington, and Winnipeg leading the country.
However, some of the uptick may have been due to buyers rushing into the market to avoid the impact of OSFI's new mortgage stress test, which went into effect on January 1. Toronto appears to have benefitted significantly from this surge in buyer activity, with home sales jumping by over 8% in December compared to November.
If demand has spiked in Toronto, so has new listings, which left the market balance "relatively loose," according to Robert Kavcic, economist at BMO, with a similar picture emerging in Vancouver.