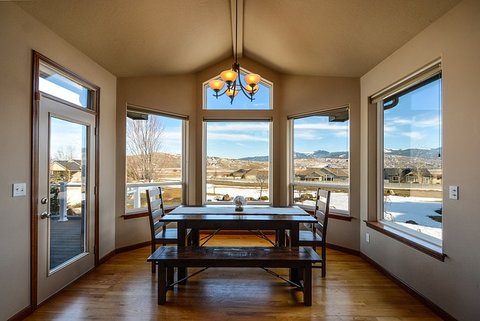 Toronto's overheated housing market has entered a jittery, unstable phase.
Following the double whammy of government intervention and the near-collapse of Home Capital Group, sellers throughout the city are rushing to list their homes to avoid missing out on recent price gains. The new reality has buyers rethinking purchases and sellers asking themselves why they aren't attracting the bidding wars their neighbours saw just a few weeks ago.
"We are seeing people who paid those crazy prices over the last few months walking away from their deposits," said Carissa Turnbull, a broker at Royal LePage. She didn't get a single visitor to an open house over the weekend. "They don't want to close anymore," she said.
Home Capital Group may be achieving what so many policy measures have failed to accomplish: cool down a housing market that soared as much as 33% in March from a year earlier. The run on deposits at the Toronto-based mortgage lender has sparked concerns that the instability might spread, and comes on top of a new Ontario tax on foreign buyers and federal government moves that make it harder to obtain a mortgage.
"Definitely a perception change occurred from Home Capital," said Shubha Dasgupta, owner of Capital Lending Centre, a Toronto-based mortgage brokerage. "It's had a certain impact, but how to quantify that impact is yet to be determined."
Early data from the Toronto Real Estate Board confirms this shift in market sentiment. Listings soared 47% in the first two weeks of the month from the same period a year earlier, while unit sales fell 16%. Full-month data will be available in early June.
Prices have moderated, with the average selling price at $890,284 through May 14, up from 17% a year earlier, yet down 3.3% from the full month of April. The annual price gain is down from 25% in April and 33% in March.
Toronto has seen annual price growth every month since May 2009. The last time the city saw gains of less than 10% was in December 2015.
Brokers say homeowners are taking their homes off the market because they were seeking the same high offers that were spreading across the region as recently as six weeks ago.
"In less than one week we went from having 40 or 50 people coming to an open house to now, when you are lucky to get five people," said Case Feenstra, an agent at Royal LePage Real Estate Services Loretta Phinney in Mississauga. "Everyone went into hibernation."