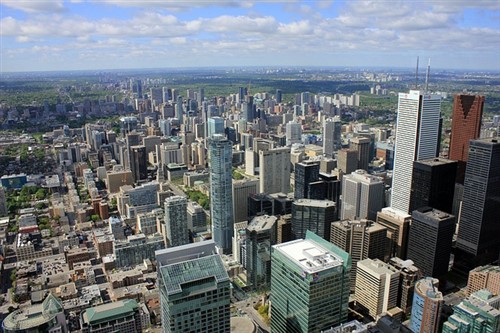 Following a highly volatile 2017, Toronto's real estate market appears to be stabilizing. However, transactions have still sunk to their lowest level since 2009, according to the latest data from the Toronto Real Estate Board (TREB).
The market saw 7,792 transactions in April, a 32.1% drop from the same period in 2017, when 11,468 homes were sold, and a 1.6% decrease from March. The average home price has similarly fallen by 12.4% from 2017 and by 0.2% from March, landing at $804,584.
TREB described the month-over-month changes as "minimal," adding that sales trends have flattened out from a steeper drop-off seen in January and February—an indication that the market could be slowly climbing out of the sluggish state it was in at the start of the year. The market could also be correcting the overheated conditions that pushed the Ontario government and regulators to introduce cooling measures last year.
"While average selling prices have not climbed back to last year's record peak, April's price level represents a substantial gain over the past decade," said TREB president Tim Syrianos.

Also read: Toronto and Vancouver saw home sales decline in March