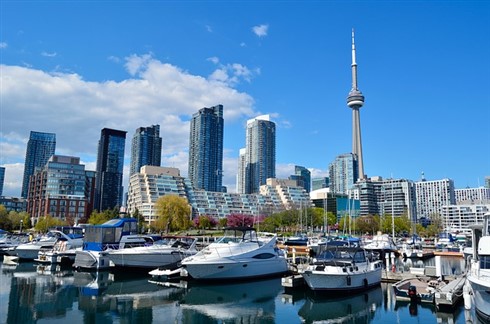 Toronto's real estate market erased an estimated $135m in value in 135 days after the housing bubble was pricked, according to a new report from Realosophy, a Toronto-based real estate brokerage.
"While Toronto residents have been hearing (largely premature) warning signs about Toronto's real estate bubble from economists and analysts for well over ten years, a change in the data suggested a legitimate cause for concern in the last few years," the report said.
"Between January 2013 and March 2017, median prices of all properties (including houses and condos) in the Great Toronto Area (GTA) nearly doubled from $392,000 to $765,000—an astonishing rate of growth in just over four years. At the peak of the market in March 2017, prices had increased by 34% over the previous year."
Quite suddenly, the market then took a dive, with Toronto's median home price dropping by 18% from March 2017 to July 2017, landing at $626,000. Realosophy said this drop was more rapid than "the hardest-hit US markets, like Miami, Las Vegas and Phoenix after the peak of their bubbles in 2006."
"We've kind of pricked this bubble," John Pasalis, president of Realosophy, told CTVNews.ca. "For this year, it looks like things are going to be pretty stable. It's possible you might see price declines going forward in the future, but something else has to happen."
That "something else" would have to be pretty monumental, like the collapse of the ongoing North American Free Trade Agreement (NAFTA) negotiations, or the onset of a recession.
Also read: Toronto and Vancouver saw home sales decline in March