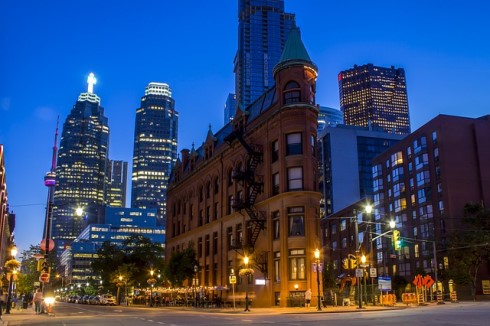 Toronto and Hamilton have joined Reykjavik, Hong Kong, and the Indian port city of Kochi among the cities that saw home prices rise by over 20% in the second quarter of 2017, according to Knight Frank's Global Residential Cities Index.
For the first time, Toronto led the 150-city ranking, which is released quarterly by the UK-based real estate consultancy. Hamilton, which entered the top 10 in the previous quarter, placed at number three, behind Toronto and Kochi.
Toronto's 29.3% twelve-month index price increase was enough to earn the city the top spot. The three Chinese cities that were ranked above Toronto in the first quarter – Wuxi, Nanjing, and Zhengzhou – saw price growth decelerate, though two of the three cities remained in the top 10, with growth exceeding 20%.
However, Toronto's days at the top spot may already be numbered.
"Following the introduction of a new tax on foreign buyers in April of this year, Toronto may follow Vancouver's path and see price growth moderate in the coming months," said Kate Everett-Allen, Knight Frank's head of international residential research. "Our index covers the period to June 2017 but the latest data from the Bank of Canada shows Toronto registered a decline in prices in August – the first since January 2016."