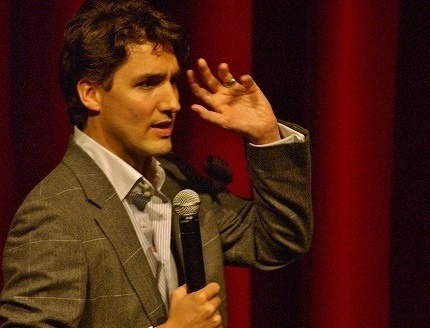 Prime Minister Justin Trudeau has reannounced efforts by his government to help first-time homebuyers put more down on their mortgages during a visit to a region of the country that is facing a housing squeeze.
During his visit to Maple Ridge, BC, on Monday, Trudeau told locals that the federal budget contains measures to help first-time buyers by allowing them to withdraw $35,000 from their registered retirement savings plans for a down payment, as well as picking up part of the mortgage costs of those eligible for the First Time Home Buyer Incentive.
To help increase housing supply, Trudeau said that the government has tried to spur new building and keep prices from rising through its national housing strategy.
"We just can't treat the symptoms of sky-high housing prices," Trudeau said. "We have to deal with the causes as well. When there aren't enough properties on the market, more people are competing for the same places, [forcing] the costs up for buyers ..."
Aside from these measures, Trudeau said that the government is helping the Canada Revenue Agency go after tax fraud and money laundering, which have been blamed for driving up housing prices in BC, according to a report by The Canadian Press.