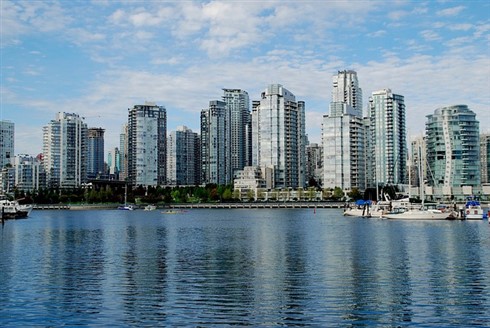 Last Tuesday, the BC government unveiled a series of new taxes aimed at boosting housing affordability and cracking down on property speculation. However, the Vancouver City Council said the suite of reforms doesn't go far enough.
The 2018-19 provincial budget included a new 2% tax on property speculators, an expansion to the Foreign Buyers' Tax, and a hike to the Property Transfer Tax (PTT) on homes worth more than $3m.
On the same day the budget was unveiled, the Vancouver City Council passed a motion calling on the province to implement a flipping tax and new restrictions on foreign ownership.
The BC government has already said a ban on foreign ownership will not push through. However, Councillor Adriane Carr, who proposed the motion, said she's hopeful the flipping tax could become a reality.
"If we keep building for everybody who has the money, we will never be able to produce the housing at the right level of affordability for those who are actually living here," she said.
Carr said the new tax would apply to capital gains on properties that are bought and resold within a short period of time, without reasonable cause.
She also wanted to see the tax applied to presale condos prior to their completion. Presale condo flipping has become a major concern, as Vancouver's market for detached homes is cooling and the condo market is heating up.
Critics say unscrupulous speculators are snapping up condos, then using "assignment clauses" to sell their contract for the property right before the units are completed—all without paying any taxes on the profits.
When a contract for a property is sold via an assignment clause, it does not have the PTT applied to it, a loophole Carr also wants to see closed.
She believes rampant flipping is causing prices to skyrocket in the condo market, which has been the last bastion of affordability for aspiring homeowners in North America's most unaffordable real estate market.
"We need people to think about housing in this city and housing in this province as homes ... homes for people that need to be affordable," Carr said