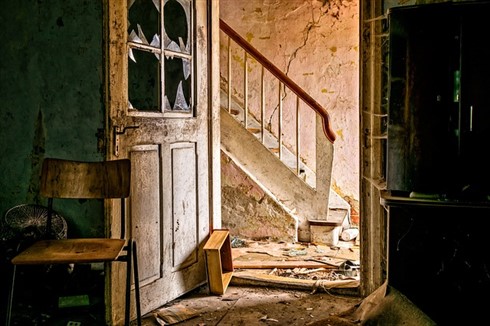 Anyone looking for a concrete example of just how ridiculous Vancouver's housing market has become should head down to 1511 Barclay St, just a few minutes from English Bay.
There, they'll find a dilapidated split-level house that has just been listed for sale. The home is nearly 100 years old and has fencing covered in mildew and moss. And while the condition of the interior remains a mystery, Sydney Deng, the property's selling agent, assures potential buyers that it's "a beautiful old timer house just needing a little TLC".
The poor state of the home isn't the shocker; it's the sticker price: The owners of the home want almost $7m for the home.
The same house was last on the market in October 2015, looking much the same. It was sold then for $2.8m. And while the house now has a market assessment value of $3.45m, the seller is hoping to strike the jackpot this year with a price tag of $6.98m.
Though the home is situated on a relatively large 33-by-131-foot lot and boasts 2,300-square-feet of living space over three suites, it's unclear what justifies the asking price. CTV Vancouver tried to reach out to Deng for clarification but hasn't heard back from her.
Kevin Chiang, a commercial real estate broker, says he was shocked when he saw the asking price. But he notes that the property, like many in that neighbourhood, is zoned RM-5, which means a residential development, such as a townhouse, could be built at the back of the property, though the original house would need to stay.
Chiang added that he was doubtful the sellers could get the price they're asking for.
He may be wrong. According to BC Assessment, a property at 1390 Thurlow St, with just one bedroom and three bathrooms, sold for $6.4m in December.
Also read: Vancouver has thousands of empty or under-utilized homes