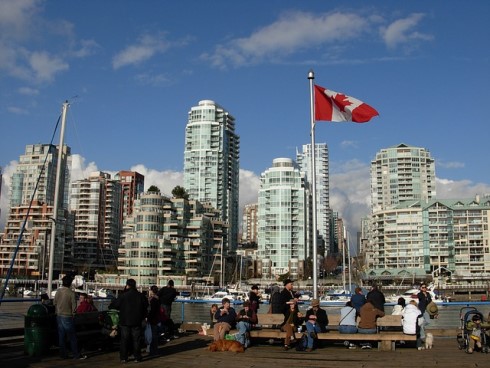 A new study of the 50 most populous cities in North America by Point2Homes has singled out Vancouver as the most unaffordable housing market in the continent.
"Our study found that Vancouver is North America's most unaffordable real estate market," Point2Homes said. "With its insane affordability gap, Vancouver exceeds even notoriously inaccessible Manhattan, and all other North American markets."
The study relies on a measurement called the "median multiple" for its conclusions. The median multiple compares median house prices to median household incomes to come up with an affordability ratio. A median multiple of 5.1 and above means housing in that city is extremely unaffordable, as it costs five times the average annual household income.
"With a median home sale price of $1,108,345 and a median family income of $63,944, Vancouver is the most unaffordable market in North America, more so than other expensive housing markets such as Manhattan and San Francisco. Its median multiple currently stands at 17.3," Point2Homes said
"Although homes in San Francisco and Manhattan are more expensive than those in Vancouver, with median selling prices of $1,275,000 and $1,207,500, respectively, a lower median income is what makes Vancouver's affordability index higher than that of the two U.S. cities."
Toronto is the next Canadian city on the list, with a median multiple of 7.5. This is followed by Mississauga (7.4), Montreal (4.2), Calgary (4.1), Edmonton (3.5), Ottawa (3.5), and Winnipeg (3.4).
Canada is considered to be North America's most expensive national housing market, with a country-wide median of 7.5. Canada's median home sale price is $485,680 (nearly twice as much as the United States'), while the median family income is $64,752 ($56,516 in the United States).