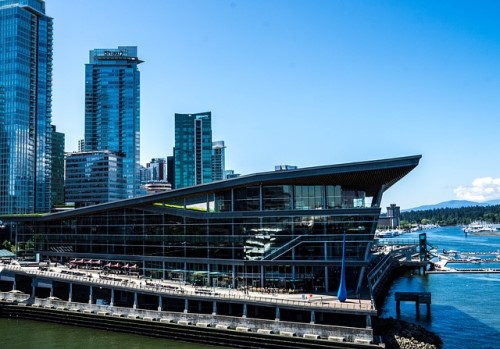 The impact of a decision to add an additional 15% tax on foreign buyers in the Metro Vancouver area was more severe than previously expected, according to the British Columbia Real Estate Association (BCREA).
The BCREA, which represents 20,000 realtors in British Columbia, said the Vancouver market is recovering from the tax, with even high-end homes returning to their pre-tax share of sales.
"Sales of homes priced over $3 million ramped up in the first half of 2016, reaching five per cent of total Metro Vancouver sales in February. By August, when the tax was implemented, that share had already fallen to 3.6 per cent and continued to decline with the introduction of the foreign buyer tax," the BCREA said in a report released on Monday.
After dipping as low as 1% of all sales, that share is up to about 3%.
A higher percentage of sales in the high-end segment of the market could have a major impact on average prices. The provincial group now expects average prices in Greater Vancouver to drop 3.6% to $980,790 this year, and rise 4.2% to $1,022,000 next year.
For British Columbia as a whole, prices are expected to fall 1.1% in 2017 to $683,500, and then rise 5.2% in 2018 to $719,100.
"The province is in its fourth year of above-trend economic growth," said Cameron Muir, BCREA's chief economist. "Strong employment growth, consumer confidence and an influx of inter-provincial migrants are important drivers of the housing market this year."
As for the condo sector, the BCREA said millennials entering their household forming years are putting pressure on supply. "The decline in the provincial average price is largely due to rising demand for more affordable condominiums and a larger proportion of home sales occurring outside the Metro Vancouver region," the BCREA said in a release.
Initial data from last year may have missed the mark on the impact of the foreign buyers' tax because so many sales were being pushed forward to avoid the tax. The tax on foreign buyers was announced on July 25, but was not implemented for a week.
"It turned out that the impact of the tax was much more immediate than in our simulation. Total Real Estate Board of Greater Vancouver sales fell 19 per cent in August 2016 compared to our projection of just eight per cent," said the BCREA. "Since then, sales have evolved broadly as expected. Other than a weather-induced blip in January, home sales have been on an upswing and are where we would have expected them to have been at this point, without the tax."