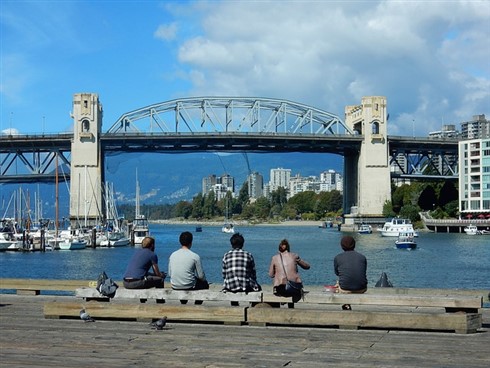 It's no secret that Vancouverites are struggling with strained housing affordability, a rental vacancy rate below one percent, and increasing homelessness.
Fed up with what is perceived as the federal and provincial governments' lackadaisical response to the housing crisis, local residents have formed a number of new advocacy groups to push their agendas.
While many have gone the traditional route of staging rallies and speaking at public hearings and open houses, they've employed other tactics as well, according to Christopher Cheung, reporter for The Tyee.
"They crank out policy suggestions and create new tools for the public to learn more and get involved," he said. "One group led tours of 'Vancouver's Worst Zoning' in a neighbourhood of mansions. One advocate developed easy-to-use letter generators addressed to the powers that be. A renters group steps in to prevent evictions."
Cheung noted that these advocates represent a diverse collection of views on supply and demand solutions. Some groups have collaborated, while others have clashed.
"There are many other active groups in Vancouver … some long-time advocates, some new and neighbourhood-specific, including some brave high schoolers who stood up for social housing in south Vancouver," Cheung said.
"The oldest, Generation Squeeze, was formed in 2011, though with less of a housing focus at the time. The rest launched in the past two years."

Also read: Hundreds gather in downtown Vancouver to demand housing reform