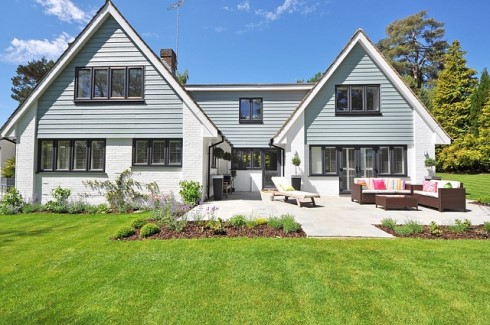 The City of Vancouver's Empty Homes Tax is projected to have an outsized impact on owners of luxury homes who do not live full-time in the city.
Documents obtained by Metro News through Freedom of Information reveal that Peter Fairey, a senior corporate lawyer with Gowling WLG, wrote to the city in December 2016 about his firm's concern over the tax's impact on owners of luxury homes. He argued that renting out luxury homes would not help alleviate the city's acute rental shortage.
"Renting a house assessed at $50 million is not going to relieve Vancouver's housing shortage as no person who needs to rent can afford even its operating and staffing costs," Fairey wrote the city. "Yet the city is imposing a $500,000 per year vacancy tax on such a single house in addition to already substantial property taxes paid on such a property."
He went on to detail the positive contributions such homes make to Vancouver's economy.
"These specialty homes provide full-time employment for their maintenance and operation, as many have sophisticated but very complicated operating systems and features. Their owners are often here several months of the year enjoying the properties and contributing to the local community and economy but these are not their principal residences (as their owners sometimes own homes in multiple countries)."
It's possible that many of these homeowners would never have purchased or built these homes if they'd known they would have to pay a vacancy tax. Fairey added that Vancouver's red-hot real estate market had also hit the pocket books of these multi-million-dollar homeowners.
"Assessed values are anticipated to go up by 30 per cent this year so the excessiveness of the vacancy tax on the top end of the scale will only worsen."
Fairey said the city ought to exempt owners of properties valued at $15m or more from paying the tax. The city has dismissed this suggestion, saying in a June 23 staff report that all or part of a home should be rented out and therefore occupied.
In correspondence with Fairey, Heidi Granger, a lawyer for the city, noted that the tax applies to the entire property parcel. This means that if a coach house on the property is rented out, the tax would not apply.
The Empty Homes Tax, the first of its kind in Canada, will be charged on any dwellings left empty for at least six months of the current year, in periods of 30 or more consecutive days. The city hopes that owners of vacant homes will rent out their properties rather than pay the tax, potentially adding 25,000 units to the rental market.