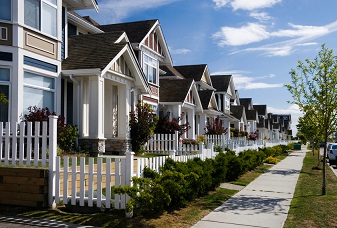 Despite the BC government's best efforts to control runaway home costs, Vancouver's median price for condos is nearing the $1m mark and detached homes are nearing the $3m mark, according to the latest data from REW.ca.

When looking at units in the MLS across Vancouver East and West, the median price of a condo now sits at $977,000.

Breaking this figure down by its two jurisdictions, the median condo listing price in Vancouver West (comprising the West Side, Downtown West, and West End) is now $1,088,000, compared with $638,000 for Vancouver East (comprising the East Side and Downtown East).

For detached homes across Vancouver, the median listing price is edging towards $3m (it's now at $2,988,000).

In contrast, Vancouver's home sale prices during the week of August 14-20 were not as high as the median listing prices, evidence to the fact that fewer detached homes are selling for their asking price. Moreover, pricey condos don't sell as quickly as those at the lower end.

The median sale price of a detached home in Vancouver during that week was $2,187,000. For townhomes (including duplexes and row houses), it was $1,339,000.