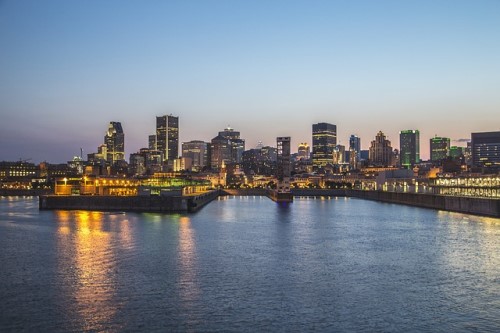 Now that Ontario and British Columbia have applied new measures designed to improve housing affordability and bring stability to their real estate markets, investors may be wise to focus their attentions elsewhere.
"Based upon our analysis of the latest CREA data release, nationally speaking, the market to watch this summer is Montréal — where prices have increased 3.8% from April to July 2017, to an average of $378,401," said Mark Bernhardt, communications manager at Zoocasa.
Shortly after Ontario introduced the Fair Housing Plan on April 20 (which includes a foreign-homebuyer tax for the Greater Golden Horseshoe region and expanded provincial rent control), analysts said there would likely be implications for house prices in Montréal, as investors were likely to look outside the Greater Toronto Area (GTA).
While the GTA has been rapidly cooling since the introduction of the Fair Housing Plan, investors shouldn't dismiss the market just yet, according to Zoocasa.
"In the Greater Toronto real estate market, we are seeing a traditional slowdown during the summer, but transactions and prices are expected to rise again following Labour Day," Bernhardt said.
Zoocasa also singled out St. John's as another real estate market to keep an eye on. Throughout the April to July period, the average price soared 11.6%, landing at $306,877.
Don Campbell, founding partner at the Real Estate Investment Network, suggests that Ontario's market fundamentals, often said by experts to include population growth and employment, will keep a number of cities in the province attractive to investors, even with the new measures in place.
Strategic investors who favour "long-term yields and capital appreciation" rather than speculative flipping are acquiring properties in Barrie, Kitchener, Waterloo, Cambridge, Ottawa, and Hamilton, according to Campbell.
"[Investors] understand that even when new legislation hits a market… once these policies work their way through a housing market … the economic fundamentals always win out," he said.
This appears to be the case in Metro Vancouver, where a tax on foreign homebuyers was applied last year. "The BC market took a small pause, once again after new legislation was passed, but has now returned to its supply and demand curve," Campbell said.
Elsewhere, investors who aren't frightened by the prospect of a volatile market, are looking to Calgary and Edmonton, "despite those markets still looking for a strong base from which to build back up," Campbell said.