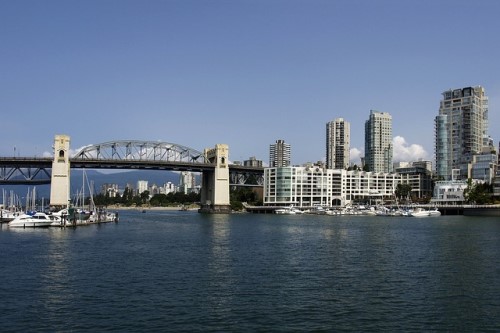 House prices in Vancouver have continued to rise a year after the British Columbia government imposed a foreign-homebuyer tax on the metropolitan area – and this has a lot to do with the insufficient supply of housing, according to Toronto-Dominion (TD) Bank.
"We don't anticipate a significant drop in home prices in any way. Interest rates are going up but they're going up very gradually, and really what matters is the supply-demand balance," Diana Petramala, economist at TD Bank, told BuzzBuzzNews.
In July, Vancouver saw a 14% drop in new listings year-to-date. This was the greatest drop in the number of homes for sale in any city across Canada, according to the Canadian Real Estate Association (CREA).
With the benchmark price of a Greater Vancouver home, including condominiums, cracking the $1m mark in July, a supply shortage appears to be behind the price surges.
"The market is still fairly tight, by most measures, which is why prices have rebounded and are still continuing to grow," Petramala said.
Moderating price growth is in the cards for Vancouver, according to TD Bank's latest Canadian Regional Housing Outlook, which was published towards the end of August.
In the report, Petramala and Beata Caranci, chief economist of TD Bank, highlighted the key factors impacting market activity in Vancouver and other real estate markets. For Greater Vancouver, policymakers played a significant role in cooling the formerly sizzling real estate market, even though home prices remain elevated there.
The region saw a dramatic decline in housing demand after the BC government announced measures to track foreign investment in February 2016. By the time the tax came into effect in August of last year, three-quarters of the downturn in sales had already occurred, the report said.
Within six to 12 months, markets typically rebound to some extent following government policy modifications, and this was the case in Vancouver.
"We had a bit of a Trump bump in interest rates between November and early 2017, and then that quickly reversed course by March which held for a little bit of a recovery. But sales are still structurally lower because of the amount of government policy that was implemented over 2016," Petramala said.