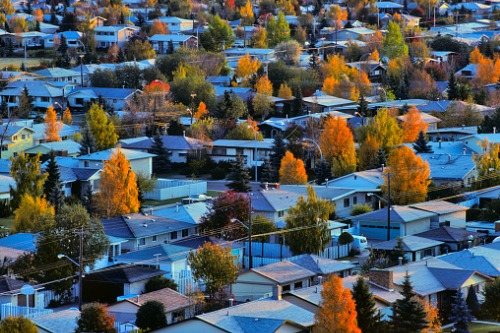 First-home buyers looking for a deal should consider properties in Edmonton, according to a report by RE/MAX.
Edmonton's housing market is poised to lean towards buyers next year, as average residential sales prices drop by 1%. From January to October, the average residential sales price was $361,087, 3.2% down from the full-year value in 2018. Next year, the forecast is for the average sales price to decline to $357,476.
The most popular property types in the Alberta capital are two-storey detached homes, luxury properties, and infill or "skinny" homes.
For first-home buyers, who are typically single millennials and young couples, condominiums and town homes are the best bet. The average price of a three-bedroom condominium unit ranges between $206,000 and $225,000.
"As more Canadians have adjusted to the mortgage stress test and older Millennials move into their peak earning years, it is anticipated that they will drive the market in 2020, particularly single Millennials and young couples," the study said.
Two of the neighbourhoods to watch out for are Oliver and Strathcona, which could benefit from the expansion of the LRT network. The Ritchi and Bonnie Doon neighbourhoods are also expected to be property hotspots.
"Strathcona and Glenora will continue to be very popular neighbourhoods based on the amount of infill and new construction projects that are bringing a variety of pricing and housing options to buyers," the study said.