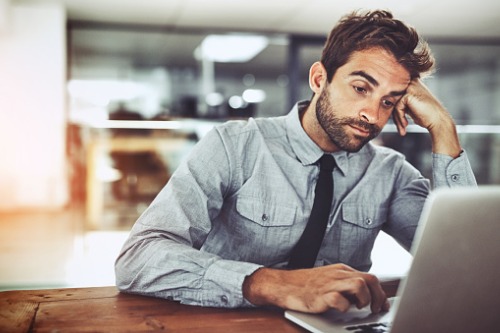 It appears that the mortgage stress test is creating an imbalance in Canada's housing market, keeping homeownership out of reach of many would-be buyers, a market watcher said.
Despite the low interest rates and the optimistic outlook of many would-be buyers, housing supply was not able to keep up with the surging demand for homes, Canadian Real Estate Association (CREA) CEO Michael Bourque said in a think piece in The Financial Post.
"If we want to address housing affordability in Canada, governments need to redesign the policy mix to confront these factors. For its part, the federal government could start by developing a more nuanced mortgage 'stress test'," he said.
Canadians are responsible borrowers — Bourque said credit scores for first-time buyers are actually in the upper half of the range considered "very good" and they typically continue to improve years into their homeownership.
"Unfortunately, despite all the evidence that Canadians are committed and responsible borrowers, would-be homebuyers are today restricted by a number of government policies that need redesign, most notably the mortgage stress test," he said.
Also read: Are Canadians becoming better at managing debts?
While the stress test can be a useful tool to prevent someone from borrowing more than they could shoulder, Bourque said the one-size-fits-all approached has destabilised some housing markets.
And given the outlook of falling interest rates, Bourque said it is crucial to consider whether the "marginal improvement" in mortgage credit quality resulting from the stress test is worth the many unintended consequences it could cause.
"Homebuyers stymied by the stress test can — and do — seek alternative financing at higher interest rates. How many borrowers have gone to higher-rate lenders to purchase the home they want? Precise numbers are lacking, but we do know that this segment of the mortgage market has grown rapidly across Canada, especially among entrepreneurs and new Canadians," he said.
Homebuyers who were planning to break into the market even before the stress test have limited options now that they have to come up with a bigger down payment. While they could buy a lower-priced property, the supply has been steadily declining as prices continue to soar.
Furthermore, Bourque said the mortgage stress test reduces homebuyers' purchasing power, which could discourage them from selling and upgrading.
With many first-home buyers being discouraged by the stress test, many builders have started to cut back on building, resulting in a decline in housing starts.
"This has had a domino effect on rental and resale markets. Tight supply amid strong demand for rental and resale housing will continue to cause home prices and monthly rents to become increasingly unaffordable," Bourque said.
While household debt remains a concern, the "demand suppression" the stress test is providing could be ineffective.
"It is time to rethink the current policy approaches of all levels of government, from federal mortgage underwriting practices and infrastructure spending to provincial and municipal land allocation, zoning, permitting and taxation. It will take a national effort to fix our housing supply issues but ignoring them will discourage economic growth and, ultimately, harm the entire Canadian economy," Bourque said.