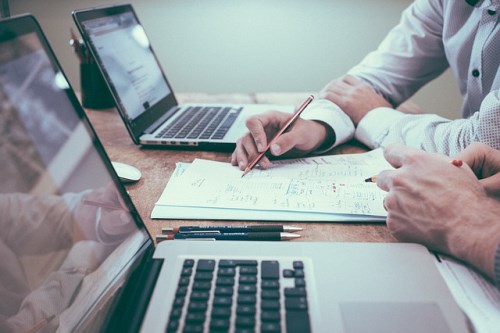 Many Canadians aren't familiar with mortgage protection insurance. Unlike the better-known mortgage insurance, which is purchased from the Canada Mortgage and Housing Corporation (CMHC), mortgage protection insurance is essentially a type of life insurance. It covers the borrower's mortgage debt if that person dies or becomes disabled.
Banks generally try to sell customers this type of insurance when they sign up for a new mortgage. Insurance premiums are then added to the borrower's monthly mortgage payments.
Many personal finance experts advise their clients not to buy mortgage protection insurance if they're looking to take out a home loan.
Listed here are some of the reasons why:
The payout shrinks along with your mortgage.
Mortgage protection insurance policies only cover the borrower's outstanding debt, meaning the payouts get smaller and smaller as the borrower settles the debt. Insurance premiums, however, stay the same throughout the insurance term.
You might not be eligible for coverage.
Mortgage insurance policies are usually underwritten after the fact, meaning the insurance company will only closely examine the applicant's case once a claim has been filed. If you're filing an application, the insurance company may find that something in your particular situation violates the insurance contract, which would then leave your family without coverage just when they need it most.
If you've purchased mortgage protection insurance, peruse your policy to make sure there's nothing that could potentially exclude you and your dependents from coverage.
You could get slapped with higher premiums when you renew your policy.
Mortgage protection insurance requires you to renew your policy at the end of your mortgage term. Your new premium will be based on your outstanding mortgage balance (which should be smaller); however, that doesn't mean you'll be paying less. As you'll be a bit older, your premium won't necessarily go down. In fact, it may go up.
Your bank pockets the payout.
Assuming the claim goes through, mortgage protection insurance guarantees that your family won't have to worry about mortgage payments if you die or become disabled.
In case of death, your beneficiaries can count on a lump sum payout that will address the outstanding balance, according to Jason Heath of Objective Financial Partners, a fee-only and advice-only financial planning firm. In case of disability, the policy will generally cover your monthly mortgage payments until the debt is cleared.
On the other hand, does it make sense to use the money to settle the mortgage? Not necessarily, according to Heath. Depending on the situation, your beneficiaries might eliminate the mortgage by selling the house, or they might prefer to use the money for other purposes while keeping up with mortgage payments.
Mortgage protection insurance means any payout will go to the mortgage lender, not to you or your family.
Consider purchasing life insurance instead.
Life insurance might be a better option, according to Heath. With life insurance, your payment remains uniform throughout the term of the policy and the money comes with no strings attached.
For example, if you have a $500,000 mortgage and took out a policy for the same amount, your beneficiaries would still receive $500,000 even if you've paid down your mortgage in full by the time the claim is filed.
If that wasn't enough, life insurance is cheaper than mortgage protection insurance and could end up costing you half as much.