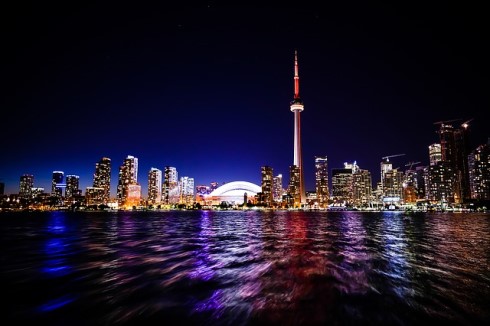 By: Penelope Graham, Zoocasa
The Toronto real estate market has been considerably softer following the introduction of the Ontario Fair Housing Plan, a 16-part package of measures designed to cool home prices and improve affordability throughout the Greater Golden Horseshoe.
Sales and, to a lesser extent, prices plunged in the months following the announcement of the new plans. It was particularly painful for detached house prices, which had risen to stratospheric highs during the market's early spring peak. Sales fell 34.8 per cent by August, with the average price softening from the April peak of $920,791 to a bottom of $732,292 – a 20.4-per-cent depreciation of $188,499.
Signs of Recovery
However, that slower activity seems to be turning around; the GTA experienced surprisingly strong – and unseasonal – sales growth in October, up 12 per cent, reports the Toronto Real Estate Board.
It could be a sign that buyers are warming back up the market following the psychological fallout of the changes, says Jason Mercer, TREB's chief market analyst. "The housing market in the GTA has been impacted by a number of policy changes at the provincial and federal levels," he said. "Similar to the track followed in the Greater Vancouver Area, it appears that the psychological impact of the Fair Housing Plan, including the tax on foreign buyers, is starting to unwind."
The market analysts at the Canadian Real Estate Association also believe looming new mortgage qualification rules, to take effect in January, may also be prompting buyers to make a move.
"National sales momentum is positive heading toward year-end. It remains to be seen whether that momentum can continue once the recently announced stress test takes effect beginning on New Year's Day," stated Gregory Klump, CREA's chief economist, in the association's October report. "The stress test is designed to curtail growth in mortgage debt. If it works as intended, Canadian economic growth may slow by more than currently expected."
Will Toronto Prices Bounce Back to Their Peak?
As buyers emerge from the woodwork to check out houses, condos and townhomes for sale in Toronto, a point of anxiety for many current Toronto homeowners, who may have seen the value of their home depreciate when the market slowed, is whether they'll recover the value of their investment. While it's impossible to predict (unforeseen economic occurrences or new policy rules for instance, could shake the market again), a parallel explored by experts is whether Toronto's recovery can be compared to that of Vancouver's, which experienced a similar downfall and then uptick following the introduction of their own foreign buyer's tax.
For example, in the month following the tax, Vancouver home prices hit a bottom of $833,065 in August 2016, but recovered 18 per cent to $982,454 by the following year. Should Toronto prices recover at the same rate, the home selling price will hit $863,610 by August 2018.
Check out the infographic below for more information on the annual price growth trends in both cities, and the forecast for the coming year (click to expand):