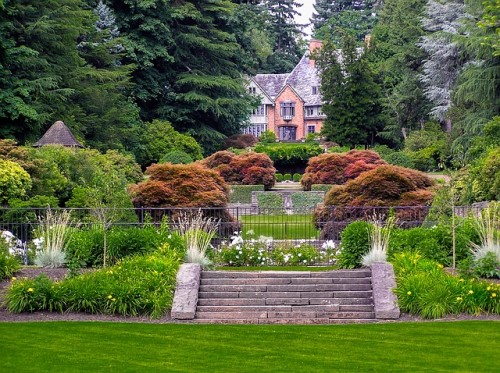 The affluent suburb of Westmount is considered to be Montreal's most desirable residential enclave and is sought after by Quebec's business and political elite.
While the area used to have an older population, the population is getting increasingly younger. Real estate agents say young professionals and their families are relocating to Westmount because of the area's private schools and its proximity to downtown Montreal.
"They are willing to spend more money on a property so that they can save on commuting costs and be within a five-minute drive or walking distance of good schools," said Carl Rémillard Fontaine, a real estate broker at Profusion Immobilier.
Highly regarded private schools in the area include St. George's School of Montreal (a co-ed independent elementary school), Selwyn House School (a private, independent all-boys school from kindergarten to grade 11), and Miss Edgar's & Miss Cramp's School (a private day school for girls between kindergarten to grade 11).
Parents and other relatives are helping to finance deposits, according to Sacha Brosseau, vice president of brokerage at Montreal Sotheby's International Realty. "These buyers are on high salaries but are struggling to raise large deposits that are now required," he said.
Prospective buyers need a down payment of 20% of the purchase price to get a conventional mortgage, and certain banks may require residents to pay a deposit of 50% on loans over $1m.
Million-dollar homes are the norm
Living up to its reputation as a privileged enclave, houses selling for about $1.5m in Westmount are considered to be entry-level properties. These houses usually have two to three bedrooms, a small courtyard garden, albeit without a garage or guaranteed off-street parking, according to Brosseau.
The least expensive property currently on the market is a small townhouse listed for $690,000, according to Rémillard Fontaine.
A large house on Avenue Sunnyside broke a record for Montreal by selling for $14m in April. The property, which was sold privately for $2m under its asking price, needed updating but had great views of the city.