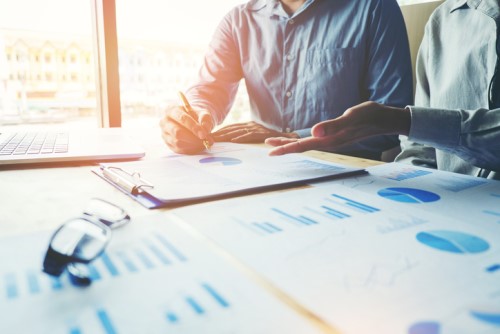 Canadian home sales continued to bounce back this September from a rough winter, according to the latest report by the Canadian Real Estate Association (CREA).
Property transactions rose 15.5% in September year over year and are now 18% higher than the six-year low reached in February. That's still 8% below highs reached during the peak in 2016 and 2017, but if transactions continue to increase at this rate, the housing market may fully recover soon.
All of Canada's major cities saw higher home sales, including Greater Vancouver, Fraser Valley, Calgary, Edmonton, Winnipeg, the Greater Toronto Area, Hamilton-Burlington, Ottawa and Montreal.
"Home sales activity and prices are improving after having weakened significantly in a number of housing markets," said Gregory Klump, CREA's chief economist. "How long the current rebound continues depends on economic growth, which is being subdued by trade and business investment uncertainties."
Prices, unlike sales, saw no such rebound, although they are stable for now. The aggregate benchmark price for the 19 markets CREA tracks rose 1.34% to $629,200 year over year, and 38.65% over five years.
Ontario real estate did particularly well, with significant gains in sold house prices in Toronto (5.02%), the Niagara region (8.10%), Guelph (6.29%) and Ottawa (9.61%).
The prairies, meanwhile, continue to decline, with reports of excess inventory and a weak economy. Regina, Edmonton, Saskatoon, and Calgary all dropped from 1%-4% year over year, and indeed up to 10% over the last five years.
British Columbia has also declined over the short-term, but property prices have risen significantly over the last five years, signifying a temporary correction.
"The number of months of inventory has swollen far beyond long-term averages in Prairie provinces and Newfoundland & Labrador, giving homebuyers ample choice in these regions. By contrast, the measure is running well below long-term averages in Ontario, Quebec and Maritime provinces, resulting in increased competition among buyers for listings and providing fertile ground for price gain," CREA said.
The most expensive city in Canada continues to be Greater Vancouver, with the benchmark prices at $986,500. The least expensive market CREA tracks is Greater Moncton, with a sold price of $190,700. The Niagara region posted the highest gains over the last five years, with properties increasing an incredible 84.7% in that time. The worst investment over the last five years is Regina, with prices declining 10%.
To see how other Canadian cities have fared this September, check out the infographic below: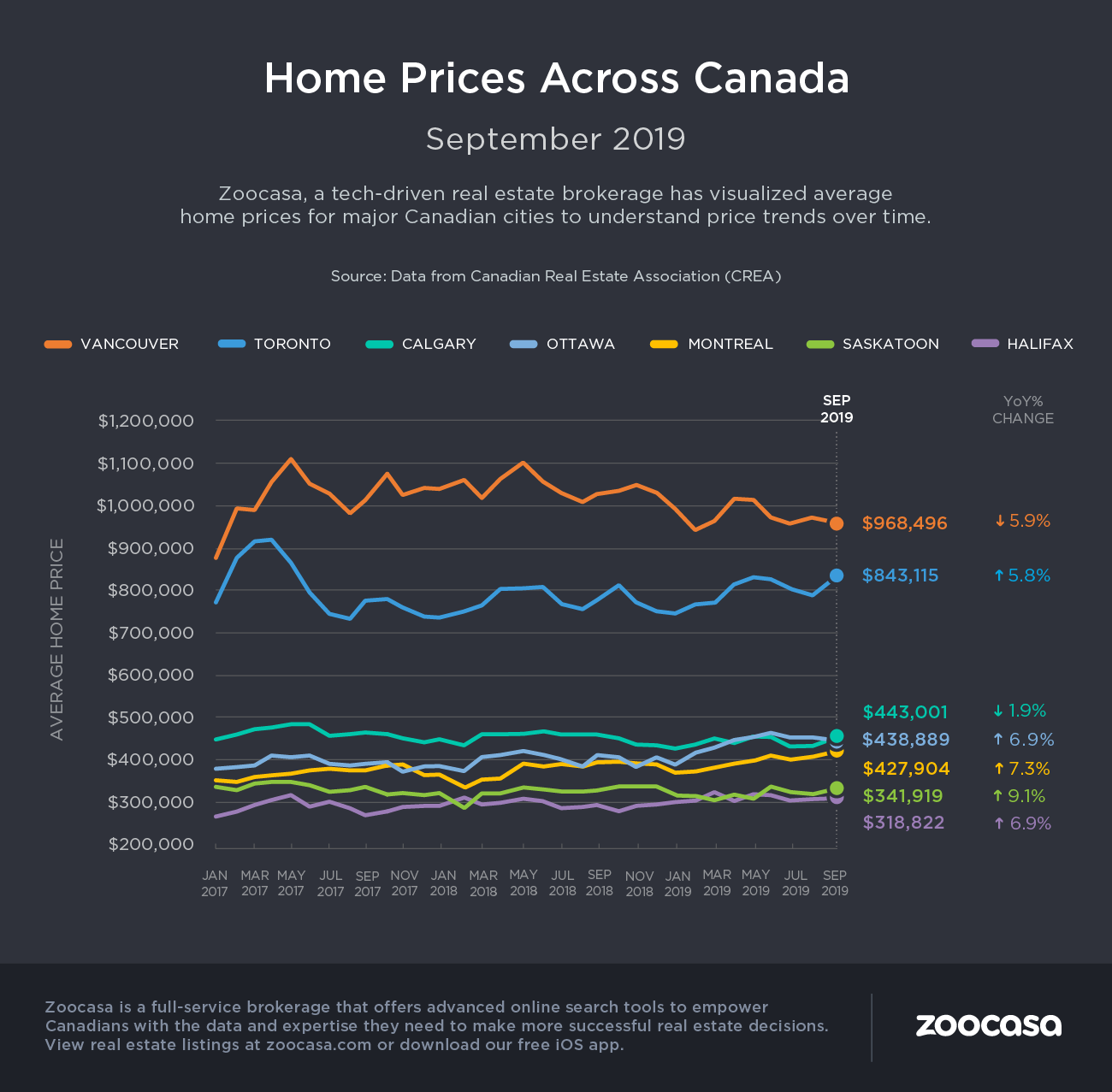 Zoocasa is a full-service brokerage that offers advanced online search tools to empower Canadians with the data and expertise they need to make more successful real estate decisions. View real estate listings at zoocasa.com or download our free iOS app