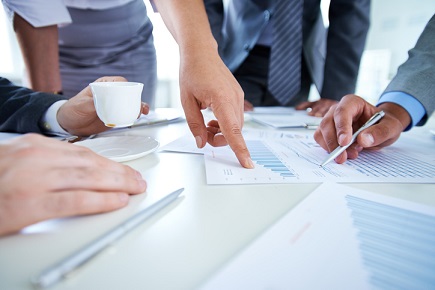 At a time when increasing debts have been observed across the country, one of Canada's lenders is offering a service that can potentially ease budget concerns.
HSBC Bank Canada launched HSBC Advance on Tuesday, a collection of banking services including a chequing account that allows customers waive the $25 monthly fee when they have combined personal deposits and investments – including personal savings, chequing, deposit, RSP, mutual fund, TFSAs and HSBC InvestDirect accounts – worth $5,000 or more.
The monthly fee is also waived for those who hold a personal mortgage with an original amount of $150,000 or more with HSBC.
"We are taking premium 'all-in-one' banking to a whole new level. While most banks require customers to maintain a minimum balance in their chequing account to qualify for waived monthly banking fees, HSBC Advance offers greater flexibility by allowing our customers to bundle their personal deposits and investments," Barry Gollom, Senior Vice President Products and Client Experience of Retail Banking and Wealth Management at HSBC Bank Canada, said.
"With this innovative approach to chequing account fees HSBC Advance customers can now save hundreds of dollars each year on monthly banking fees while also saving and investing for the future."
This is a timely announcement for consumers aiming to budget their finances more efficiently. On Monday, it was reported by Better Dwelling that Canadian household debt had grown to an all-time high – the balance of outstanding household debt hit $2.13 trillion in July, higher by $77.9 billion from 2017.