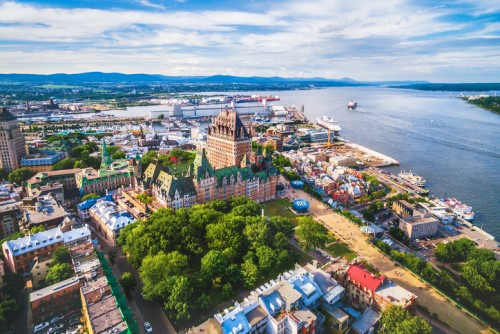 The Québec Federation of Real Estate Boards (QFREB) on Tuesday asked three political parties – Coalition Avenir Québec, Liberal, and Québec solidaire – to turn their attention to homeownership needs in the province, and to propose concrete steps to help residents when it comes to owning homes.
QFREB has been pushing this initiative for years with focus on establishing a transfer tax refund program for first-time homebuyers.
The homeownership rate in Quebec is only 61%, seven percent lower than the Canadian average of 68%. This, naturally, is something the QFREB feels it is important to address.
The odds for people having better access to ownership increased when the Government of Québec, granted a $750 non-refundable tax credit for the purchase of a first home in its 2018-2019 budget. Recently, Parti Québécois also said that it plans to increase the amount of the provincial tax credit to $1,250, a $500 increase.
Although these are steps toward helping buyers afford a new home, QFREB said that additional measures were needed for homeownership levels to come close to the average rate in the country. The board cited two ways, namely converting the non-refundable tax credit into a refundable tax credit and increasing the value of the existing tax credit.
"There is no question that real estate transfer taxes ("welcome tax") are an impediment to homeownership for many Québecers. The commitment made by the Parti Québécois is certainly a step in the right direction, but Québec can do a lot better in helping first-time homebuyers," said QFREB President Patrick Juanéda.