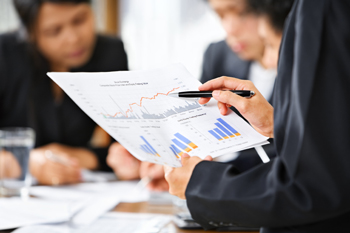 The annual pace of housing starts rose by 22.6% in April, driven by the start of work on new urban multi-unit projects.
The seasonally adjusted annual rate (SAAR) of housing starts increased to 235,460 units last month from 191,981 units in March, Canada Mortgage and Housing Corporation reported on Wednesday.
Economists had expected an annual pace of 196,400, according to Thomson Reuters Eikon data cited by The Canadian Press.
The overall increase in the pace of housing starts came as the annual pace of urban multiple-unit projects such as condos, apartments and townhouses rose by 29.6% to 175,732 last month. Single-detached urban starts increased by 6% to 44,655, while rural starts were estimated at a SAAR of 15,073 units.
The strength of multi-unit housing starts in Ontario, British Columbia and Alberta helped with the growth in the pace of the national housing starts. Compared with March, the overall pace of starts grew by 46% in Ontario, 51% in BC and 36% in Alberta.
"Signs of stabilization in at least some major resale markets and ongoing strength in homebuilding — particularly the multi-unit segment — suggest the housing sector is shifting to a more neutral force in Canada's economy after acting as a sizable drag last year," said Josh Nye, senior economist at the Royal Bank of Canada.