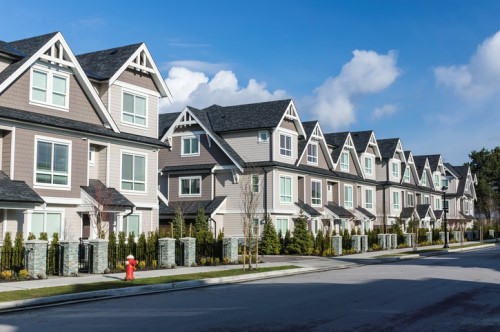 It's not clear if the national housing strategy will reduce housing needs, according to an assessment by Canada's parliamentary budget officer.
In a report released on Tuesday, Yves Giroux questioned whether the federal government's housing strategy would achieve its goal to remove 530,000 households from housing need. Giroux's assessment concluded that the strategy largely maintains current funding levels for current activities and slightly reduces targeted funding for households in core housing need.
Over the last decade, Canada Mortgage and Housing Corporation spent $2.3 billion a year on programs that improve access to affordable housing for Canadians. However, over the next decade, that spending will decline by 14% to $2 billion a year, the report said.
That decrease is apparently offset by an increase in spending in two other areas that fund housing, but they do not require low-income households to be targeted.
"Some of the programs that were targeted to lower-income households will see their funding diminished, so there is a reduced emphasis on programs geared toward lower-income individuals," Giroux said. "If you want to have a national housing strategy, and you are targeting people who are not experiencing difficulty finding affordable and suitable housing, what's the purpose of such a strategy? It is a middle-class strategy."
The report flagged some other potential shortfalls in the housing strategy. For instance, it found that the funding for federal community housing will decline "substantially" over the next decade, putting at risk housing earmarked for low-income households. Moreover, because 92% of the funding is earmarked for 2020-2021 and beyond – past the next election – future governments could opt to roll back the promised investments.
At the time it was launched, the strategy was billed at $40 billion. However, it only committed $16.1 billion in new spending; the rest was planned spending and cost-sharing with the provincial and territorial governments, according to a report by The Star.