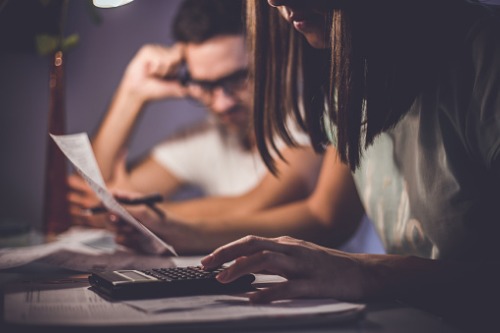 Canada's $2.19 trillion household debt load will likely start to increase again, a BMO executive said.
Consumers snoozed last year on home purchases, but that spending is about to resume, said Fred Demers, BMO Global Asset Management's director. He argues that lower interest rates, an accelerating housing market, a robust job market, record-high stocks and overall decent investment returns will support consumption.
"We're probably going to see a pick -up in big-ticket items again," Demers told Bloomberg. "It's not great because we're relying on debt, but in terms of dynamics, it looks more positive over the next 12 to 18 months in an environment where rates are going down, and not up."
Home sales fell to their lowest level since 2012 last year as higher interest rates and tighter lending rules cast a pall over the housing market. However, the housing market – east of Manitoba, at least – already shows signs of shaking off that weakness.
The Canadian Real Estate Association said that through June, prices in the Greater Toronto Area were 3% higher on a six-month average basis, while Ottawa and Montreal have seen even faster gains, 7.6% and 6.4%, respectively. In addition, the 11.5% increase in resale volumes in GTA signals "very strong" demand, Demers said.
"The soft landing is behind us," he said. "When you think about the GTA and Canada in general, we're looking more at a re-acceleration."
In the shorter term, Demers is more optimistic, partly because the country's equity market may be less exposed to trade-war uncertainty. He sees the housing market in central Canada, for instance, continuing to accelerate.
"The pace of credit growth should pick up in the second half of this year," as more "trend-like" household spending returns, Demers said. "This removes a lot of the downside risks regarding households we saw earlier this year."