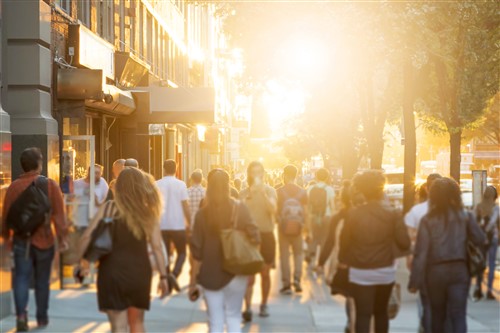 One-third (33%) of Canadians spend their money faster than they make it, according to a survey by Manulife Bank of Canada.
The survey found that 38% of Canadians living with debt admit that they lived beyond their means and 12% directly correlated it to the result of too many costly outings with family or friends.
Among respondents living with debt, 19% feel they can't break the habit, while 36% say that they experience joy from seeing their debt paid off.
"Millennials are now at the age of purchasing houses and starting families, which are two areas where we are seeing expenses grow. Housing affordability remains at near-historic levels across the country, and child-care costs have risen faster than inflation for Canadians," said Rick Lunny, Manulife Bank's president and CEO.
The survey also found that there has been a gradual yet significant drop in the proportion of Canadians with mortgages who express comfort with the payments (85%, down by 5% vs spring 2018). There has also been a sharp year-over-year drop in the proportion who claim to feel very comfortable about both the payments (28%, down by 8%) and the amount owing (21%, down by 9%) on their mortgage.
"Year-over-year, we have seen that debt carries negative mental health impacts and can leave people feeling like their financial goals are simply out of reach," Lunny said.
On behalf of Manulife Bank, Ipsos surveyed 2,003 Canadians in all provinces between ages 20 and 69, with a household income of more than $40,000, on April 17-22.