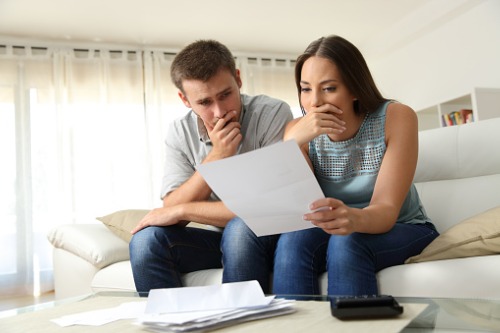 Canadians are increasingly becoming consumed by debt, with around two in five not expecting to escape debts in their lifetime, according to the latest Manulife Bank Debt Survey.
The majority of Canadians think the average household is in too much debt. In fact, there has been an increase in the number of Canadians who have considerable non-mortgage-related debts, from 46% last year to 55% this year.
Of those who carry substantial non-mortgage debt, around 60% have borrowings on credit cards.
"There is a financial wellness crisis, and it's affecting Canadians of all demographics," said Manulife Bank CEO Rick Lunny.
Also read: 3 in 5 Canadians confident about mortgage stress test
Canadians' spending continues to balloon, pushing their spending-to-income ratio from 33% to 45%. Of the Canadians surveyed, only 12% said their incomes are rising faster than their expenses.
Generation debt?
Baby boomers appear to be in better financial shape than their Generation X and millennial counterparts. Roughly 60% of baby boomers said they are better off financially than their parents were at the same age.
Of the three, Gen-Xers perceive themselves to be in the most debt. They also reported that their expenses are outpacing their incomes.
While millennials are also struggling, the study found that they are likely to report stronger incomes than spending. Around 75% of millennials said it is crucial to have access to financial plans online in order to get into a better position.
The study said Canadians should consider the following steps in order to get themselves in a more comfortable financial position:
Start with a budget
Set and share financial goals
Prioritize debt payments
Borrow money wisely
"Every generation has unique financial challenges that influence their level of debt. While it may seem daunting, every little step can help," the study said.