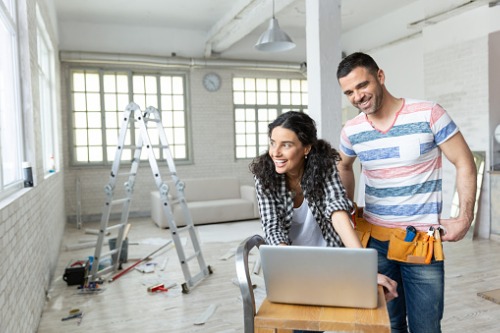 One in four Canadians sees refinancing as a way to fund their home renovation and improvements, according to a study by Canada Mortgage and Housing Corporation (CMHC).
The study said funding renovations is the second most popular reason why Canadian borrowers refinance their loan, next to consolidating debts.
More than half of Canadians said they want to renovate and customise their home to meet their needs and preferences. In terms of budget, the expected renovation cost is around $18,000.
Roughly 61% of refinancers surveyed last year said they were currently renovating their home when they signed new deals with their lender. This is a significant increase from the 28% who said the same in 2018.
CMHC expects this trend to continue, given that more than six in 10 homebuyers said they have plans to renovate in the next five years.
However, the study noted that there was a slight decline in the number of buyers who are aware of the option to include renovation costs as part of mortgage. In total, only 63% of homebuyers said they know such an option exists, down from 69% in 2018.