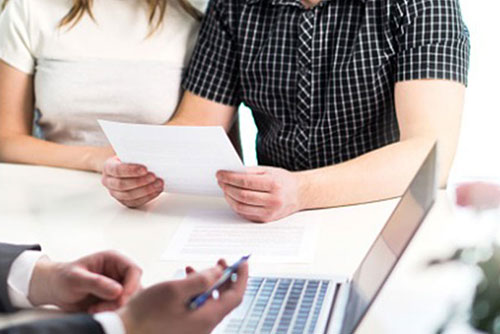 Many Canadians seem to be unaware that longer-term mortgages exist, according to a study by the Financial Consumer Agency of Canada and the Bank of Canada.
The study found that only around 40% of Canadian consumers have knowledge about the availability of longer-term mortgages in the country. The study also found that Canadians do not understand what a mortgage term is, indicating that the true level of awareness of longer-term mortgages is likely significantly lower.
"In many cases, consumers' misunderstanding of mortgage terms and the differences between shorter and longer-term mortgages creates a barrier to their openness to considering longer-term mortgages," the study said.
Also read: Mortgage term versus amortization period — what's the difference?
In a separate study for the C.D. Howe Institute, Torys partner Michael Feldman said making Canada's lending industry more open to longer-term mortgages could potentially improve financial stability and provide consumers with more options.
Feldman argued that regulatory changes are needed to substantially change the dominant custom in Canada's lending market. He said that the current lending landscape appears to favour five-year mortgage terms.
In fact, figures from the central bank show that of all mortgages issued in 2018, only 2% had terms longer than five years.
In a speech early last year, BoC Governor Stephen Poloz urged lenders to consider offering longer-term mortgages to widen the options available to borrowers and pacify the risks in the financial system.
"To be clear, the system is not broken — it has served Canadians and financial institutions well. But we should not stop looking for improvements and I invite all of you to join this effort," Poloz said.
One of the changes needed to make the current landscape open to longer-term mortgage is to revise the stress test, Feldman said.
"Since the main purpose of the stress test is to predict the ability of borrowers to continue to service their mortgages if they must renew at maturity at a higher interest rate, it would be logical to loosen the stress test for borrowers willing to fix their rates for terms longer than five years," he said.
Amending section 10 of the Interest Act is also crucial, Feldman said. This legislation has led to many lenders being hesitant to offer terms of more than five years due to reinvestment risks.
Feldman believes that the law could be changed to lengthen the redemption right from five to 10 years.
"It would greatly reduce or eliminate the premium that a lender would have to charge for its reinvestment risk on mortgages up to 10 years. A reduction in this pricing premium would be expected to lead to more 10-year mortgages," he said.