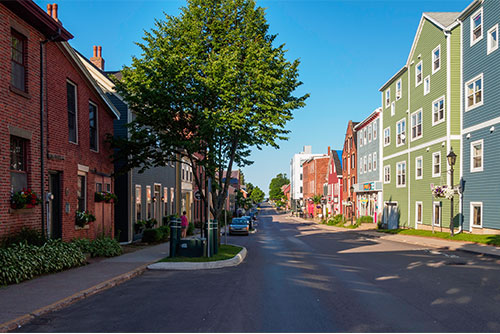 Home prices in Charlottetown rose by 38.5% in the last three years, one of the fastest rates in the country, according to the Canadian Real Estate Association (CREA).
The increase seen in Charlottetown is faster than Victoria (33.3%), Vancouver (10.93%), Toronto (25.3%), and Montreal (17.7%).
The average home price in Charlottetown rose from $200,000 to $277,000. Among the areas that CREA commonly tracks, only the Niagara region and Vancouver Island saw higher-percentage price increases.
Greg Lipton, Prince Edward Island Real Estate Association president, said that the seeds of the hot housing market were sown with the arrival of immigrants through the provincial nominee program.
"They came with a lot of money, and they wanted something new, and we didn't really have a lot of new stuff at that time," Lipton said. "New construction is very expensive. We're up to close to $200 per square foot nowadays to get anything built."
PEI has been one of the fastest-growing provinces in the country, and immigration has been a big part of that. From 2010 to 2018, over 12,000 immigrants came to the island. However, PEI has also the worst five-year immigrant retention rate of any of the provinces.
When those immigrants leave, they are looking to get a return on their housing investment, so the price of that home goes up a little more, Lipton said.
However, immigration is not the only thing driving up home prices. Vacation rental services, such as Airbnb and VRBO, have also been a factor, as homeowners have figured out that they can get $200 a night for a unit.
Despite these factors, prices in Charlottetown are still some of the most affordable in the country. The $277,000 average price represents six years of the median household income in the city, according to a CBC report.