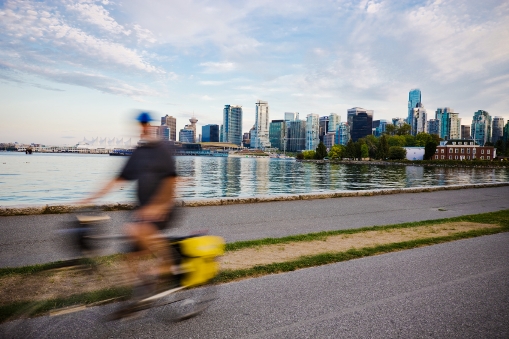 A recent study has found long-sought evidence linking foreign ownership to the extreme housing unaffordability in Vancouver.
The white paper by Josh Gordon, an assistant professor at Simon Fraser University's (SFU) school of public policy, found a near-perfect 96% correlation between various Metro Vancouver municipalities' price-to-income ratios and the proportion of their detached homes in which at least one owner was a non-resident.
"This is compelling evidence that when it comes to the extreme 'decoupling' [of prices from local incomes] seen in the Vancouver housing market, foreign ownership is the primary culprit," the paper said.
Vancouver's housing has long been considered among the world's most unaffordable. The city ranked second – next to Hong Kong – in the latest Demographia study of unaffordability in 309 cities worldwide, with a price-to-income ratio of 12.6 for all housing. However, among detached houses, the ratio is about 25 or 30 to one in areas popular with Chinese buyers, including the City of Vancouver, Richmond and West Vancouver, according to a South China Morning Post report.
Gordon's paper was not peer reviewed before it was published last week, but it was checked afterwards by David Ley, a geography professor at the University of British Columbia, who studied Vancouver real-estate unaffordability for decades.
Ley said that Gordon's findings were "unimpeachable."
"Such a high correlation is rarely seen in social science research … It indicates a very strong relationship. So it is the presence of non-resident buyers that is forcing up prices," Ley said. "But there's a qualifier here because it forces up prices relative to incomes … we can more accurately say that non-resident demand shapes affordability."
The calculations, based on 2016 data, were also checked by Andy Yan, director of SFU's City Program, who sat with Gordon as he reproduced the results.
Yan said that he endorsed Gordon's study and its "very straightforward" methodology.
"This puts together the story about the forces that are behind Vancouver real estate … [it] gives us a foundation and a direction for how we [produce] effective housing policy," Yan said.