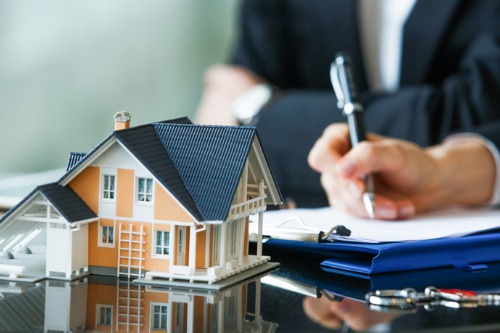 Overwhelmed by the options and details that come with house hunting? A mortgage broker might be the key to your success.
The home buying process can be daunting, especially for first-time home buyers. A mortgage broker may be able to help you choose the right loan to finance your home purchase. However, you must do your due diligence before seeking the help of one.
A mortgage broker acts as a go-between for lenders and borrowers. The right one can offer you numerous options to manage your finance.
A broker will have access to a range of products through panel lenders he or she is accredited with. A mortgage broker may make finding a home loan a lot easier for you. Homebuyers use a broker to get the best rate or deal, receive recommendations on their home loans, according to the 2018 Mortgage Consumer Survey Results. Homebuyers also use a mortgage broker because of the convenience.
To help you in your quest finding the best mortgage broker that fits your need, consider these steps:
Figure out what you want and need. A home loan is a serious business; you can't just go to the market and choose the first one that captures your fancy. A loan may even make or break your finance. Determine the type of loan you need. You may ask yourself the following questions to figure out what you want out of a mortgage:
What loan features do I want? Do you want an open or a closed mortgage? An open term mortgage may allow you to put extra payment for your mortgage, pay off your mortgage completely before your loan period ends, renegotiate your mortgage, and break your contract to change lenders. Meanwhile, a closed mortgage may limit the amount of money you can put towards your mortgage and may limit the amount of extra money you may put toward your mortgage.
Do I want a fixed or variable-interest rate? A fixed-rate loan means you will have the same interest rate for a period, usually up to five years. It may make planning your monthly finance a lot easier as you will have the same monthly repayment amount for the fixed-rate term. On the other hand, in a variable-rate loan, your interest rate and monthly repayments may vary, depending on the current interest rates in the market. This means you may pay a lower repayment should the interest-rate in the market drops. However, there is also a risk that you must pay a bigger repayment should the interest rates rise.
How much can I afford for a monthly repayment? Knowing how much you can afford for repayment is one of the first things you need to consider when applying for a loan, full stop. You may risk defaulting on your mortgage if you dive in headfirst into the property market without knowing your financial capabilities and limitations. You may use our Mortgage Repayment calculator to evaluate how much your repayment could be.
How long is the repayment period I want? Are you in it for the long haul? It is common sense to see buying a home as a long-term commitment. However, you may want to analyse how long you are comfortable paying for a mortgage, especially if it's not the only loan you have. Loan repayments may add up and take a toll on your finances and mental health.
How much am I willing to shell out for a down payment? The amount you are willing to put as a down payment vastly affects the type of home loan and interest rates you may get. If you plan to put less than 20% down payment of the total purchase price of your prospective home, you may have to pay for CMHC insurance.
Check for accreditation. It may take time to find the right mortgage broker as choosing a wrong one can be costly—you may end up with a mortgage that doesn't really fit your needs or your financial situation. Before you meet with a broker, make sure that he or she has a license to give you a bit of loan advice. Your broker should be accredited by the Canadian Association of Accredited Mortgage Professionals (CAAMP).
You may use our Find a Mortgage Broker page to find a broker near you.
Learn who is on a broker's lending panel. A mortgage broker's lending panel says a lot about their work and experience. Check if the broker has a range of reputable institutions. If not, you may miss out on better mortgage deals. Make sure that the broker can explain how many lenders they have on their panel and how many lenders they use, and why.
As a borrower, you need to be sure that the product a broker is offering matches your need. Ask why they're offering a lender from their panel and know what they are offering. It doesn't mean that a bigger lending panel is equal to a better service. It may come down to what you need and want.
Make sure to ask the broker to explain all the documentation related to your loan application and contract. You may ask for a loan product factsheet and have in writing what the broker offers—this ensures that you know exactly what you are getting.
Know the fees and charges. Most brokers may give their services for free to consumers and are paid a commission by the credit providers. In most cases, a broker's service is free. The lender that provides the mortgage loan may pay the broker a finder's fee.
Make sure to look for a mortgage broker that fits your needs to avoid ending up with a mortgage that may negatively affect your finances. Get recommendations from family and friends. You may also ask your prospective broker for references. It may also be ideal to do some research before meeting your broker so you can ask questions that may help your journey finding the best home loan.