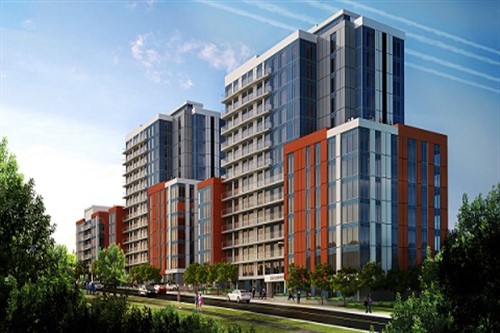 The Waterloo market is seeing demographic changes as first-time homebuyers give way to older buyers, according to The Waterloo Region Record.
The occurrence was brought abought by increasing values and interest rates, together with tighter mortgage conditions. These factors make it harder to own homes, especially for those who are still planning to enter the market.
Canada Mortgage and Housing Corp. Regional Economist Ted Tsiakopoulos said that first-time homebuyers will be overshadowed by older second-time buyers looking for more space for growing families, and those purchasers aged 55 to 74.
"[The] two [latter] age cohorts represent great opportunity," Tsiakopoulos said.
According to the real estate outlook, local home sales are projected to end this year on a lower note compared to 2017. CMHC Senior Analyst Jennifer Tsao, though, is anticipating higher volumes in in 2019 and 2020 due to restrained demand from buyers.
"We're expecting a modest recovery," Tsao noted.
Average prices, meanwhile, are anticipated to be relatively high – driven by inflation. They are also expected to increase, although not to the extent of the peak levels seen in 2017.
A report by Kitchener-Waterloo Association of Realtors revealed that October residential sales increased around 8% compared to the same period last year. However, year-to-date sales slid nearly 13% compared to 2017 numbers. The average sale price for all residential properties rose 7.7%year-over-year to $489,725.