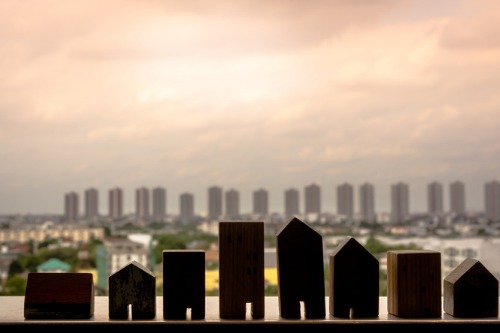 Housing affordability came up throughout the federal election campaign in Yukon, but it's an issue with no clear solution yet.
Real estate in its capital city, Whitehorse, is booming and has been for a while, with home prices being on a steady upward climb in recent years.
The most recent data from the Yukon Bureau of Statistics showed that the average sale price in the city in the second quarter was $529,500 – a 10.5% increase from the previous year. The average condo went for $354,700.
"We have a shortage of affordable housing — entry-level type housing," said Marc Perreault, president of the Yukon Real Estate Association. "It pushes people into having to buy homes that are more expensive than they would like to, or could, or can. And it pushes the prices up because people are getting the prices they're asking for homes ... we've seen it for years now, and it's a difficult issue to address."
For Meg Grudeski, the Yukon Anti-Poverty Coalition's housing coordinator, the solution is not just a matter of building more homes – although that's part of it. She said that the territory doesn't have enough options for people with varied needs and financial resources.
"Housing is growing as an issue as we see income disparity continue to expand — so the gap between folks who are on fixed income or low income, and folks who aren't, is getting larger," Grudeski said. "There is a continuum of housing that needs to be available."
It also means looking beyond Whitehorse, Grudeski said. Some people in the city may want to move back to their home communities, where housing is more affordable, but they won't if it means not being able to access the services that they need.
Grudeski thinks that the federal government should take the issue seriously and partner with local governments to find solutions, according to CBC News.