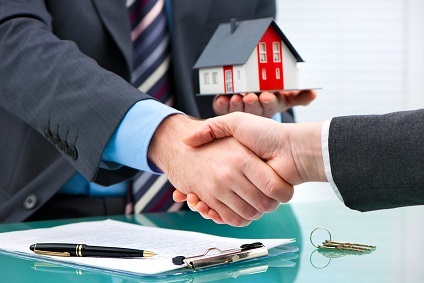 The low interest-rate environment in Canada is making it enticing for many borrowers to fix their mortgage rates. However, an expert said it would be better to consider some factors before jumping on the fixed-rate trend.
In a think piece in Move Smartly, mortgage broker David Larock said variable-rate borrowers should know that lenders' conversion rates for existing borrowers are often higher than those offered to new clients.
"If borrowers aren't too far away from their renewal date, they might be better off to wait rather than lock in an uncompetitive fixed rate or pay a penalty to break their current mortgage and go elsewhere," he said.
Larock played out several simulations considering the following: a fixed rate of 2.75% and prime variable rates of 3.95%, 3.10%, and 2.95%
Also read: How to avoid penalties for breaking your mortgage early
In one of his simulations, he said that a more pronounced and prolonged economic slowdown would push the Bank of Canada (BoC) to make four cuts next year, bringing the policy rate to 0.75%.
In this scenario, Larock said it is likely that the lenders would pass on the first two 0.25% rate decreases but reduce the final two cuts to 0.15%. This translates to an 80 basis-point reduction in variable rates. If this cut is considered, prime variable rates would fall to 3.15%, 2.3%, and 2.15%.
"In this simulation, the borrower who converted to a fixed rate would incur higher interest costs. In addition, this borrower will miss an opportunity to renew at a time when fixed rates are likely to be significantly lower. In this situation, it would be better for variable-rate borrowers to stay the course. Time would be on their side," he said.
In another scenario, Larock assumes that the BoC will make a policy-rate cut in March to match the monetary policy of the Federal Reserve. Should inflationary pressures build up as a result of this scenario, BoC would begin to raise rates in the following year, resulting in lenders increasing their variable rates.
"If this scenario unfolds, converting to the five-year fixed rate will save money when compared to staying the course," he said.
However, Larock predicts that it is more likely for the variable rates to decline.
"If that happens, staying the course could once again be the cheaper option. Additionally, variable-rate borrowers who stay that course will be up for renewal faster, and that flexibility may be worth a little extra cost over the short term," he said. "Let's not forget that variable rates have outperformed fixed rates about 90% of the time over the past twenty-five years."
Larock encouraged borrowers to reach out to a mortgage broker to help them calculate the likely savings based on their rate and their circumstances.