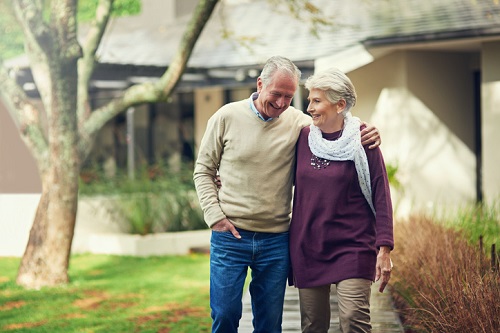 Seniors are one of the factors influencing the Canadian housing market, according to a new study by Point2Homes.
The number of Canadians over 55 is snowballing, which is why they have such a big impact on the market. Between 1996 and 2006, the demographic grew by 87%, a 2016 census found.
Point2Homes found that cities with the biggest number of seniors have lower home prices. For instance, in Ontario, Chatham-Kent (37%), Thunder Bay (35%), and Greater Sudbury (33%) have the largest percentage of seniors. Their average home prices are $250,216, $269,365, and $250,495, respectively.
In contrast, the most expensive cities in the province – Richmond Hill and Oakville – have the lowest percentage of seniors. The share of seniors in these cities is 28% and 27%, respectively, while average home prices are $1,031,276 and $986,404, respectively.
The housing trend among these baby boomers (born between 1946 and 1965) was to buy big homes outside the city. As they aged, many either sold their properties in favour of rentals or retirement facilities, or downsized to a home closer to the city.
Point2Homes found that the latter has become a hugely popular choice, saying that many of the country's "young" cities (those with a mostly young population) are quickly seeing big increases in the number of seniors it has.
However, seniors' opting for the city has created competition with millennials for more affordable homes, according to a Toronto Storeys report.
Statistics Canada's 2016 data showed that 33% of condo owners are over the age of 65, while only 17% are under 35.
The ageing population "will put pressure particularly on larger condos, (sometimes called luxury units) because it's challenging for people to completely downsize," said Phil Soper, Royal LePage CEO. "So we'll see building and pressure on the price of condos and in more remote suburbs of our big cities."