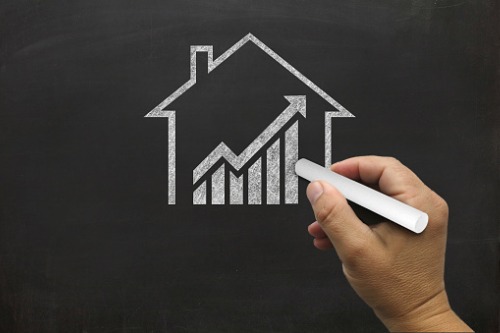 The Canadian Real Estate Association (CREA) reports this November that aggregate benchmark prices in the 19 markets it tracks rose 2.6% year over year to $638,300. But almost all Ontario cities increased far more than that. Of course, we're all used to the news of the hyper-expensive market in Toronto — which did rise as well, by 6.52% to $823,700 — but these price gains occurred well outside of Toronto, in cities independent of its reach, as far as five hours away.
For example, Ottawa prices soared 11.45% to $443,500, and the Niagara region price jumped 7.99% to $431,200. Hamilton saw values rise 7.26% to $630,600, while homes for sale in Guelph rose 5.55% to $565,100. And while London, Ontario real estate is not one of the market CREA tracks, its average price was up 10.6% to $416,116, according to the London St. Thomas Association of Realtors.
There are a number of factors behind Ontario's real estate performance — it is partly due to the spillover effect from Toronto, whereby residents are moving elsewhere in the province to take advantage of the much cheaper housing stock.
As well, the mortgage stress test implemented last year effectively forced prospective buyers to search for homes elsewhere. It could also be that buyers are finally over the psychological shock of the Ontario Fair Housing Plan, which was introduced in March 2017. In addition, an extremely low housing supply is putting pressure on buyers searching for desirable options, effective pushing prices higher, leading to Ontario outperforming the rest of the country.
In contrast, British Columbia is experiencing a sustained drop in home prices, although it's likely just in the short term. Prices on the west coast sank early this year and continue to decline. The Lower Mainland dropped 4.05% to $948,800, Vancouver declined 4.59% to $1,002,700 and Fraser Valley is down 3.1% to $826,900.
The Prairies are experiencing a far more severe decline, and this one has lasted for at least the last five years. A combination of excess inventory and depressed oil prices has translated to too little demand for the available supply. As a result, prices in Regina are down 5.52% to $260,600, Calgary by 2.43% to $414,200, and Edmonton by 1.65% to $319,400.
However, CREA expects prices to rise into December and 2020. That's because Canada is suffering from a fairly serious supply crunch; inventory levels are at 4.2 months — far below the long-term average of 5.3 months and the lowest levels recorded since the summer of 2007. This metric determines how fast the current housing stock would be sold off if sales continue at the same rate. Until sellers start listing their houses or developers build more, or demand declines, then Canadians outside of the Prairies are facing the threat of ever-rising prices.
For more price information on Canada's housing market this month, check out the infographic below: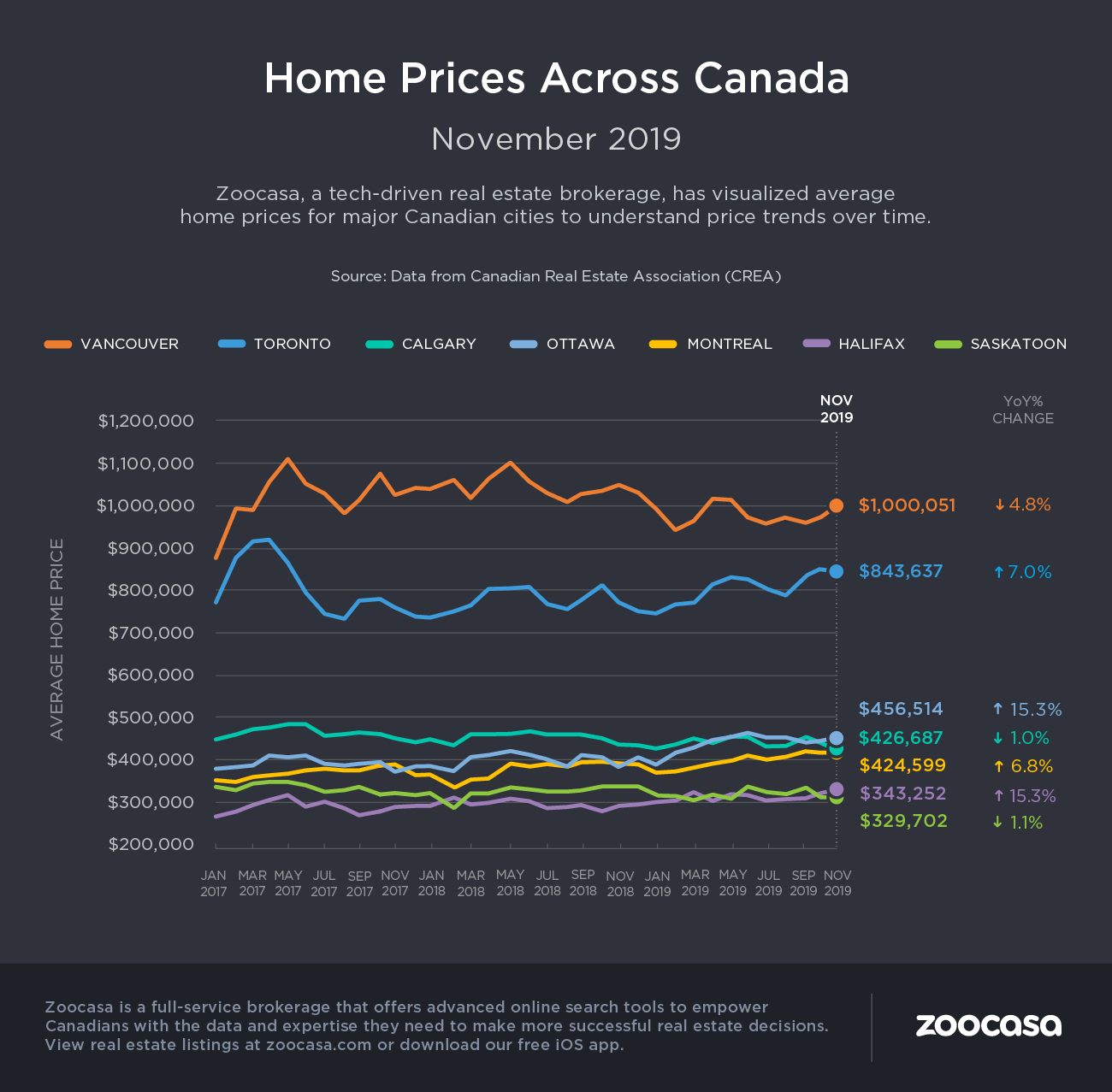 Zoocasa is a full-service brokerage that offers advanced online search tools to empower Canadians with the data and expertise they need to make more successful real estate decisions. View real estate listings at zoocasa.com or download our free iOS app