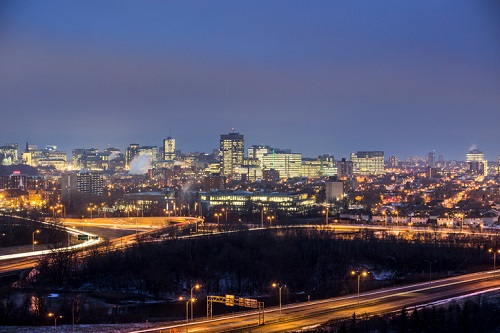 Ottawa's housing prices have been on an uptrend lately, but the city remains more affordable than most of the major markets in Canada, according to a study by RE/MAX.
Vanier, Carlington, and Beaconville South are the most affordable neighbourhoods in the city, making them attractive for cost-conscious homebuyers. On the other hand, Westboro, Rockliffe Park, and Alta Vista are the city's most expensive markets for first-home buyers, according to the study.
Ottawa is slated to record a 6% increase in dwelling prices this year, following its strong 11.7% growth last year.
Despite its recent growth, Ottawa still ranked sixth of the 16 Canadian cities when it comes to affordability. RE/MAX classifies the city as "moderately affordable", with average households needing to spend less than 20% of their income for a mortgage.
Unlike many regions across Canada, Ottawa is one of the cities that are accurately valued. In 2019, the city recorded an average sale price of $441,693.
However, first-home buyers in the city go after homes below the average sale price. In fact, condominiums and townhomes, which could have a price tag ranging from $200,000 to $350,000, remain the popular housing options for this segment.
Still, some first-home buyers in Ottawa struggle to enter the market due to the mortgage stress test, which prevents them from securing a home loan, RE/MAX said.
To help them afford a mortgage, first-home buyers in the city often depend on their parents for financial support. This has led to an increase in multi-generational homeownership in the city, according to the study.