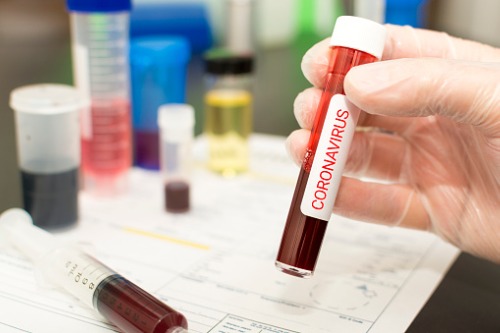 Fears of a possible coronavirus pandemic are escalating across the globe. In the context of Canada's bond market, these fears could potentially result in lower fixed rates.
Unlike variable rates that typically depend on the Bank of Canada's overnight rate, fixed rates tend to be strongly linked to the bond market — when bond yields go down, fixed rates usually follow.
The coronavirus threat could lead to investors buying more government-backed bonds — which are considered safe-haven assets — as they fear the possible economic impacts.
In a report in Yahoo! Finance Canada, Rates.ca mortgage editor Rob McLister said the rush to buy bonds would likely result in inflated prices, which would lower yields. As a result, fixed rates are likely to fall.
"Lenders, then, typically pass through those savings to borrowers," he said.
In a research note, Rebekah Young, director at Scotiabank, said the coronavirus outbreak could potentially result in similar economic impacts the SARS epidemic had in 2003.
"The effect should not be significant enough to trigger a broader economic malaise, but could this finally push Governor Stephen Poloz over the line to proactively stimulate the economy in his next rate call?" she said.
While the Bank of Canada remained relatively optimistic about the economy, the bond market has already been expecting a softer economic performance since last year. With fears of the coronavirus becoming a pandemic, markets are already becoming "jittery", Young said.
In a think piece for Integratedmortgageplanners.com early this month, mortgage broker David Larock said the bond market this year is pricing in a low-growth, low-inflation environment for the Canadian economy.
"If GDP growth or inflation comes in higher than expected, elevated debt levels across every sector of our economy will magnify the negative impacts of even a small uptick in interest rates, making any sustainable rate rise unlikely," he said.
Larock said five-year fixed rates will finish 2020 lower than they are now, especially if "geopolitical events trigger an investor flight to safety."
"If that happens, borrowers who have mortgage contracts with reasonable prepayment penalties will be able to take full advantage," he said.