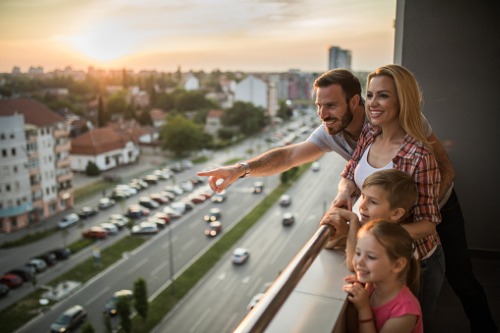 A survey conducted for Sotheby's International Realty Canada by the Mustel Group revealed that due to costs, more than half of Metro Vancouver's young families have shunned the dream of having a single-family home albeit owning real estate.
The Vancouver Courier reported that the poll assessed the impact of increasing cost of homeownership on buyer goals among families in major metropolitan regions, especially households with adults aged 25 to 40.
78% of Metro Vancouver's young families expressed that they would like to own a single-family home if they did not have budget issues. Out of this group, only 22% had a preference for either an attached home or condo.
Figures for testaments of homeownership was quite discouraging with only less than half (46%) of young family homeowners saying they actually bought a detached house. 27% bought a townhome, duplex or other attached unit, while another 27% purchased a condo.
More importantly, though, the report found that 55% of those who do not own a single-family home have dropped their plans of doing so – marking the highest "abandonment rate" of Canada's major metropolitan areas.
The remaining respondents set their eyes on other types of homes instead. 31% of them still have plans to buy a detached house, with 16% preferring to buy one in a central location and 15% aiming to purchase outside the main urban core.
"Our research dispels several urban myths about the housing preferences of this group. It suggests that the wave of demand for single-family home ownership will continue to rise in spite of mounting affordability challenges," noted Sotheby's International Realty Canada President and CEO Brad Henderson.
He also pointed out that cities will be obliged to overcome these problems with more complex solutions.
While just 40% of those polled confirmed that they were "very satisfied" with their purchase compared to their equivalents in Calgary, Toronto and Montreal, it was logged that a whopping 90% of young Metro Vancouver families felt some level of satisfaction with their home purchase.