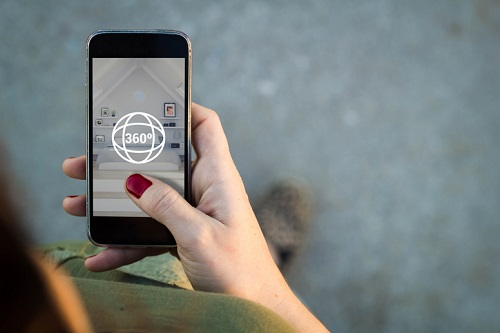 Millions of home buyers and sellers will soon experience immersive virtual home tours with the launch of Zillow 3D Home across the US and Canada on Monday.
"Previously, 3D tours were only found on high-end or expensive homes, due to the high cost and time-intensive capture process. Now with 3D Home, adding an immersive experience to a home listing is fast, easy, and free, which benefits buyers and sellers at all price points," said Josh Weisberg, Zillow's senior director of product development, 3D and computer vision.
An AI-powered mobile platform for iOS devices, Zillow 3D Home allows people to capture 360-degree panoramic photos of a home and create a 3D tour easily for free. Zillow has the most for-sale listings compared to other real estate sites, and launching 3D Home nationwide provides buyers with a more authentic experience of a home and help them save time by narrowing down the homes they visit in person.
Zillow initially began field testing 3D Home in January 2018 in select US markets and quickly saw strong demand for the technology across the country. During the pilot program, nearly half of the thousands of 3D tours created were generated outside the markets supported at the time.
Zillow also found in its 2018 consumer housing trends report that 45% of Gen Z and 41% of millennial buyers consider 3D tours or a recorded video of a home very or extremely important for their home-buying decision. These tech-savvy generations now form the largest group of first-time home buyers.
The nationwide launch of 3D Home follows other steps in Zillow's journey toward transforming the way people buy and sell homes, including the launch of Zillow Home Loans and the ongoing expansion of Zillow Offers, the company's home-buying and -selling program.