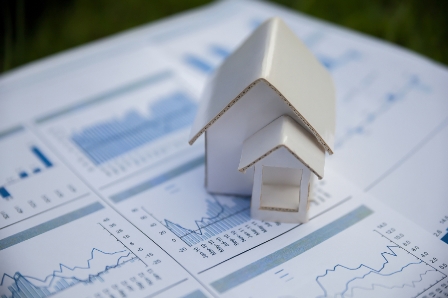 The Canadian Real Estate Association (CREA) reports that home sales are up 5% year over year, indicating a rebound from the sluggish market earlier this year.
Transactions are up 17% since February, where they reached a six-year low, but remain below their peak in 2016 and 2017.
"The recent marginal decline in the benchmark five-year interest rate used to assess home buyers' mortgage eligibility, together with lower home prices in some markets, means that some previously sidelined home buyers have returned," said Gregory Klump, CREA's chief economist. "Even so, the mortgage stress test will continue to limit homebuyers' access to mortgage financing, with the degree to which it further weighs on home sales activity continuing to vary by region."
Sales rose in most of Canada's major cities, including the Lower Mainland of British Columbia, Calgary, Winnipeg, the Greater Toronto, Ottawa and Montreal. Moncton saw the biggest drop in sales.
Meanwhile, prices are up marginally, with the MLS Home Price Index benchmark increasing by just under 1% year over year to $626,200. The benchmark is thought to be a better indication of a "typical" home price as it excludes the most and least expensive, and tracks 19 representatuve Canadian cities. In contrast, the average home price was up almost 4% to $493,500, or $393,000 outside of Toronto and Vancouver.
Yet, the Prairies are still suffering and all major cities are down year over year, with Calgary (-2.61%), Edmonton (-2.62%) and Regina (-4.05%) all posting losses. Comparatively, the Greater Golden Horseshoe is shining, with its smaller cities like Ottawa (9.37%), Niagara (6.08%), Guelph (7.17%) and Hamilton (6.37%) all soaring.
CREA explains the difference because "number of months of inventory has swollen far beyond long-term averages in Prairie provinces and Newfoundland & Labrador, giving homebuyers ample choice in these regions. By contrast, the measure is running well below long-term averages in Ontario, Quebec and Maritime provinces, resulting in increased competition among buyers for listings and fertile ground for price gains."
Nevertheless, prices are stabilizing in the Prairies. CREA expects prices to rise across the country, in fact, as inventory shrinks from a dearth of new listings.
New listings rose just 1.1% in August, meaning sales are slowly outpacing supply. The national sales-to-new listings ratio swelled above its long-term average to 60.1%, indicating sellers are gaining the upper hand as buyers compete for the fewer available properties.
Want more details on Canada's August housing market? Check out the infographic below: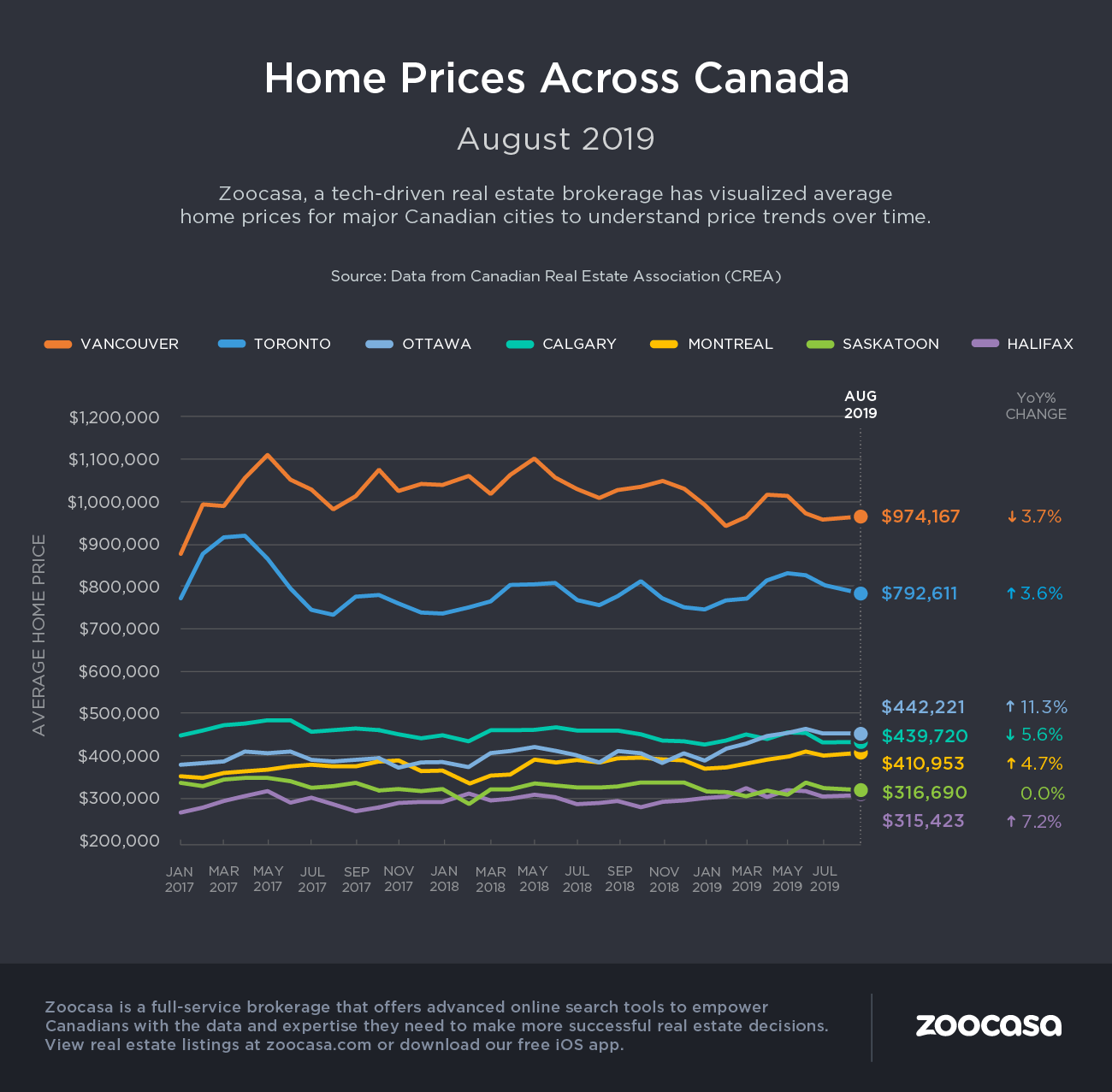 Zoocasa is a full-service brokerage that offers advanced online search tools to empower Canadians with the data and expertise they need to make more successful real estate decisions. View real estate listings at zoocasa.com or download our free iOS app.