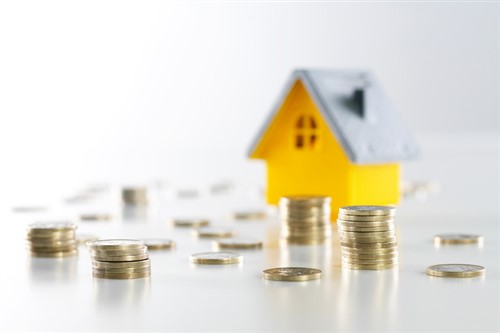 Canadian housing affordability is now at its worst level since 1990, according to the latest Housing Trends and Affordability Report by Royal Bank of Canada (RBC) Economic Research.
Data showed that the accumulated housing affordability measure grew to 53.9% in the second quarter this year – a 43.2% gain from 2015. RBC's housing affordability measure is calculated as a share of household income. A higher number means that buying a home is less affordable.
While increasing home values have contributed to the result, a closer look at the numbers shows that higher interest rates drove diminished housing affordability to near-record levels in 2017.
RBC added that a hike in borrowing costs accounted for virtually the entire 2.6 percentage-point increase in RBC's measure in the past year, and most of the 1.1 percentage point advance in the second quarter of 2018.
The bank also believed that the stress test will make it more difficult for homebuyers to enter the market.
"The grim outlook for prospective home-buyers will likely continue in the near term," said Craig Wright, Senior Vice-President and Chief Economist at RBC. "We anticipate the Bank of Canada will proceed with further interest rate hikes well into 2019. This will keep mortgage rates under upward pressure and boost ownership costs even more across Canada."
The report also highlighted that condo affordability has sunk more than single-detached homes so far this year. This was most evident in Toronto, where detached home prices fell while condo prices continued to increase.
Toronto and Vancouver, which are known for their expensive homes, continued to see impeded affordability growth in the second quarter. In fact, a typical home buyer would need to spend three quarters of their income to cover ownership costs.
Vancouver's aggregate affordability measure for the area hit an all-time high, reaching 88.4%.
Consequently, the RBC warned about the impact this may have on Canadians. "The prospect of further rate hikes doesn't bode well for Toronto or Vancouver buyers, whether they're on the look-out for a condo or a single detached home," said Wright.
"Affordability pressures are likely to become an even bigger issue for them, which we believe will limit how much home resale activity will rebound from its recent cyclical low."
Notably, RBC reported that affordability in Victoria is also worsening, and the city is the third highest among markets that RBC Economics monitors.
In almost all other markets across the nation, higher interest rates had a minimal negative effect on affordability in the second quarter though conditions generally remain manageable.