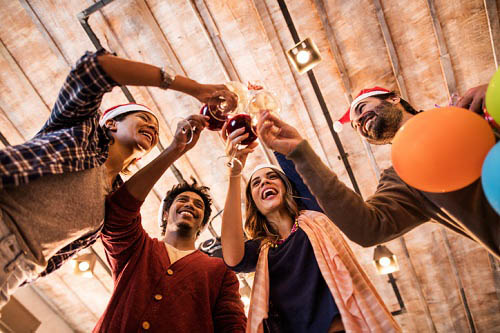 Canadians remain unfazed by increasing interest rates and consumerism associated with holidays as Manulife Bank's 2018 fall debt survey showed that 60% of holiday spenders are still willing to go into debt to make purchases this holiday season.
Of those planning to spend, four in 10 have already set a budget, while more than half of them believed that they will overspend this holiday season.
A significant number of respondents confirmed that they struggle paying their debts after the holidays. Why? The study showed that regardless of their willingness to make purchases, three in 10 people planning to spend said that they end up regretting the amount of money they have used during the holiday season year-to-year.
It was also noted that the financial hangover of the holidays may linger well into the New Year and beyond due to higher interest rates and the household debt across Canada, which remain near record levels.
Further, the survey found that over the year, more than half of Canadians feel debt, in general. Given such state, people are constrained from saving for retirement and from doing other things they want to do. Even worse? four in 10 Canadians with debt do not think they will ever be debt-free.
Rick Lunny, president and CEO, Manulife Bank highlighted the importance of, in order to rise above the situation.
"Financial worries cause stress for many Canadians and during the holidays that stress increases. Even the most conservative spender can feel overwhelmed during the holidays, but a little planning can go a long way. Write out your costs, think about what's achievable and necessary, while finding ways to spend more time with family and friends and less money to relieve stress and reduce the burden of debt," he said.