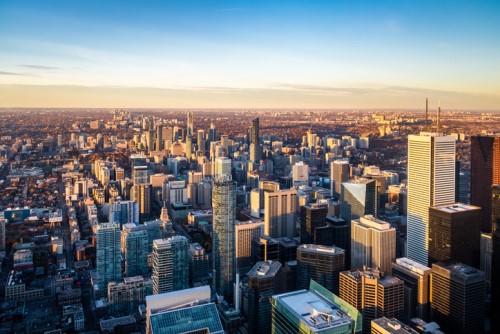 A housing crisis is looming in the Greater Toronto and Hamilton Area (GTHA) and millennials might take the brunt of it, a new study by Ryerson University's Centre for Urban Research & Land Development (CUR) has warned.
The research, sponsored by the Ontario Real Estate Association (OREA), says 700,000 millennials there will enter the housing market over the next decade in search of their first home.
However, if current home building trends continue, the report warns that the market will be short roughly 70,000 ground-related housing units required to meet millennial demand. It's a big issue for the greater economy as well, as the study claims millennials will represent the largest source of housing demand in the next ten years.
"Homeownership rates among Millennials are no different than past generations, suggesting they are likely to continue to want to own. But our research shows that the Baby Boomers are unlikely to free up room in the housing market for Millennials. That means there's a real risk that housing affordability concerns could push Ontario's Millennial talent pool – the most educated in Canada–out of the province," Ryerson CUR senior research fellow Frank Clayton said.
Baby Boomers are not expected to downsize and free up resale housing until mid-2040, which means millennials will have to turn to the pricier new housing market, the report added.
"A shortage of housing puts pressure on Millennials, their parents and roadways, as buyers move further away from city centres in search of affordable home ownership. These highly educated and talented young people want a home for their kids to grow up in," OREA CEO Tim Hudak said.