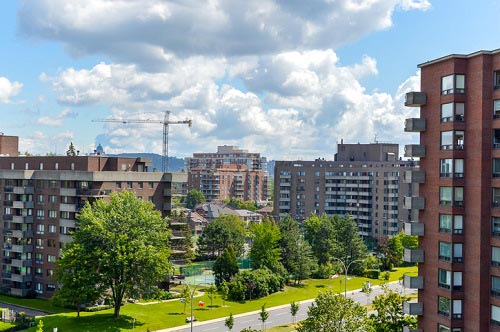 Montreal home sales showed signs of improvement to kick off the fall, according to Greater Montréal Real Estate Board's (GMREB) latest real estate market statistics for Montréal Census Metropolitan Area (CMA).
The city saw a total of 3,220 residential properties sold last month. This marked an 8% increase compared to the same period in 2017 and a nine-year high for the month of September.
"Montréal's real estate market has been performing exceptionally well, as sales have increased for 43 consecutive months now, ever since March of 2015," said Nathalie Bégin, Interim President of the GMREB Board of Directors.
Headlining the uptick were condominiums, which once again recorded the largest rise in sales in September, up by 23%. The property category accounted for 1,206 transactions.
Sales of plexes registered an increase of 1% with 349 transactions. Single-family homes sales, meanwhile, were unmoved compared to the same month last year, hence retaining a number of 1,660 transactions.
In terms of values, homebuyers might have backed down a bit as median prices for all three property categories hiked steadily in September across the Montréal CMA.
For reference, the median price of single-family homes jumped by 7% compared to September of last year to reach $336,000, while plexes' rose by 6% to hit $504,040. Tracking behind were Condominiums, which saw a smaller increase in median price, up 4%, reaching $263,000.
One may ask, what areas were the most in demand during the month? four of the six main areas of the Montréal CMA logged a sales improvement in September: the South Shore (+20%), Laval (+12%), the Island of Montréal (+8%) and Vaudreuil-Soulanges (+5%).