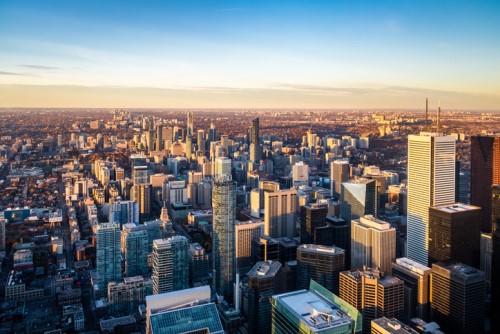 Toronto and Vancouver have placed among the 43 "Prime Global Cities" for the first quarter of 2018, according to a benchmark index by international real estate firm Knight Frank.
Rankings were based on the price growth of luxury property – the top fifth of the housing market in each city. Toronto placed 18th, with a 4.2% hike from the same quarter a year before. Vancouver stood placed in the bottom half at 31st place at tenth place with a 0.2% comparable rate.
Asia-Pacific cities accounted for half of the top ten rankings. Despite the global economy being in "robust health" Knight Frank warned of significant risks ahead in the form of rising debt, inflation, and greater housing market regulation.
Seoul placed first (25%) in large part from red-hot price growth in its Gangnam district – known as the "Beverly Hills" of the South Korean capital. This comes despite policymakers' efforts to control price growth there. "Across a large part of the city new macro prudential measures, including new taxes for owners of multiple properties and tighter lending restrictions, are cooling growth, but the prime area of Gangnam is still seeing strong speculative activity," the report said.
The South African capital of Cape Town ranked second (19.3%) and the Chinese city of Guangzhou – northwest of Hong Kong – placed second (16.1%). Meanwhile, Stockholm ranked last with an 8.4% decline.