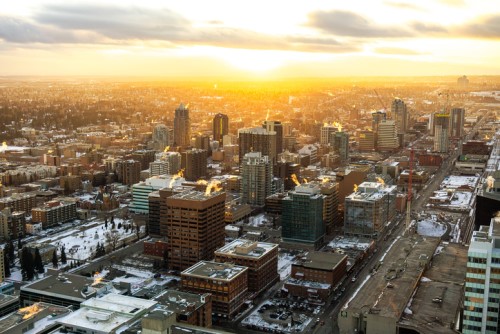 A new affordable-housing project will commence construction in Calgary's West Springs as part of the National Housing Strategy of the Canada Mortgage and Housing Corporation (CMHC).
The federal government invested $24.5m through the Rental Construction Financing initiative (RCFi) for the construction of the Mulberry, a five-storey 96-unit rental building. The project, which will be developed by Truman Homes, will house one- and two-bedroom affordable rental dwellings for Calgarians.
"The new Mulberry building is going to be a great example of our strategy in action, adding almost a hundred homes to this community," said Transport Minister Marc Garneau.
The annual rents at Mulberry will be less than 30% of the median household income in Calgary.
The RCFi is an initiative that supports rental housing construction projects across Canada. Garneau said one of the goals of the initiative is to provide a stable supply of rental housing for middle-class families living in expensive housing markets.
"Hard-working Canadians deserve an affordable place to call home that meets their needs. Our government is taking action to strengthen the middle class and create more housing options in areas across the country that need it most," Garneau said.